New Music From The Inbox – Monday Edition! (Nov 18, 2019): Drakulas, COIN, Frederick the Younger, and more!
Artist: Drakulas
Song: "Level Up"
Album/EP: Single
Peppy and energetic rock with a healthy dose of proto-punk, "Level Up" is a catchy riff-heavy bop from Austin-based Drakulas. Clean guitar tones hammer away in time with surgical drumming and nonchalant sing-spoken vocals in a coolly casual effort that comes off as barely trying at all. This band wants you to believe that staying this tight can be this easy.
Watch/Listen: 
Artist: COIN
Song: "Let It All Out"
Album/EP: Dreamland
Dreamy and calming indie pop that elevates its soothing vocal refrain of 'let it all out' into a climaxing, soaring choral swell that absolutely envelops and seeks divine. The transition from minimalistic keys and drum machine to roaring acoustic guitar is a frisson-inducing change, drenching COIN in a baptismal confession before quickly reducing once more to quiet contemplation.
Watch/Listen: 
Artist: Frederick the Younger
Song: "Back to the Wall"
Album/EP: Fever
Simultaneously lush and groovy, "Back to the Wall" flows lithely between driving and loftily expansive in a sinuous, realized little package. Ethereal vocals, concentrated percussion, and a generous helping of reverberating keys both ground and release the tune appropriately as Frederick the Younger journey through their song's progression.
Watch/Listen: 
Artist: mimi bay
Song: "daydream"
Album/EP: daydreams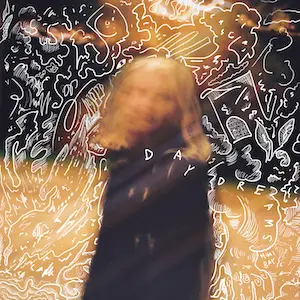 Delicate and frilly bedroom pop that feels like its sparse synths are held together by strands of cotton candy and wishful thinking, "daydream" floats in and out like a cloud of vapour. 18-year-old mimi's vocals are longing and bittersweet, exuding a painful yearning far more mature than her years.
Watch/Listen: