New Music From The Inbox – Monday Edition! (Sep 28, 2020): Grandaddy, Like A Motorcycle, CAMíNA, and more!
Artist: Grandaddy
Song: "The Crystal Lake (Piano Version)"
Album/EP: Sophtware Slump ….. on a wooden piano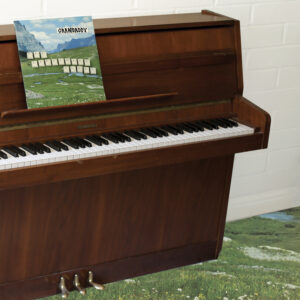 Peaceful, serene, and maybe a little bit haunting, the piano rework of Grandaddy's "The Crystal Lake" gives a peek at the band's special anniversary Sophtware Slump rerelease/rework. The warm and organic piano rendition rendezvouses with breathy and intimate vocal harmonies in a beautifully vulnerable reimagining of the Modesto group's original.
Watch/Listen: 
Artist: Like A Motorcycle
Song: "Sick Children"
Album/EP: Dead Broke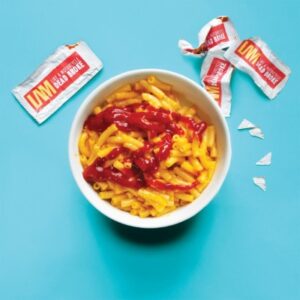 A deep void of dark and claustrophobic post-punk, Halifax's Like A Motorcycle nail the latest single from upcoming offering Dead Broke. Railing discordant melodies, guttural vocals, and sludgy riffs amalgamate in a challenging, railing tune. There's some legitimately frightening anger seeping out of the cracks of this one.
Watch/Listen: 
Artist: CAMÍNA
Song: "Se Puede"
Album/EP: Te Quiero Mucho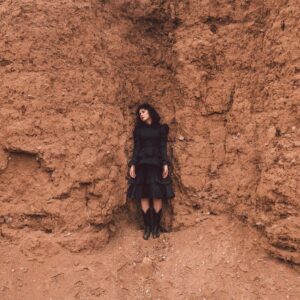 Sparse and minimalistic Spanish-language trip-hop that highlights multiple sombre vocal harmonies amidst its hiccuping drum beat and patchwork mandolin (I think, it's hard to tell) sampling, "Se Puede" at its core is a study of the voice and its many applications. The trio of bolero singers and CAMÍNA's own three-part harmony layer atop one another and swell in unison virtuously, deftly setting a reflective and emotional tone.
Watch/Listen: 
Artist: Phantoms
Song: "Want To Know"
Album/EP: Single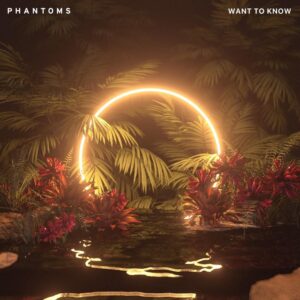 Hooky and catchy pop with exactly the kind of room-filling build-ups and drops you'd expect from the genre, Phantoms takes "Want To Know" in a slightly different direction with its keys-heavy instrumentation and electronic leanings. Synth samples and keyboard chords reign supreme in the tune, punctuating the groove with stings and quick melodic motifs. You know, for when you want mix in a bit of nostalgic sine-wave synth to go with your club-rattling dance.
Watch/Listen: 
Artist: Secret Stare
Song: "Streets of Fire"
Album/EP: Single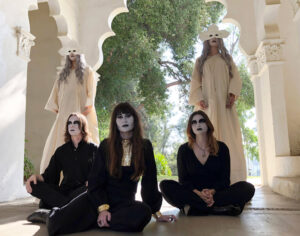 Gothic alt rock punctuated by grand operatic singing and a medley of melodic instrumentals, "Streets of Fire" is a brooding and stylish exclamation from newcomers Secret Stare. Bass, synth, guitar, and vocals each intermittently take their turn as the forefront voice of the sleek song, while varied percussions help drive things along.
Watch/Listen: