New Music From The Inbox: Muna, Kevin Garrett, Radical Face
Artist: Muna
Song: Pink Light
Album: Saves The World
Muna's new sophomore album Saves The World is in every way reflective of the honest and personal pop music that has built Muna a solid following and seen them opening for the likes of Harry Styles and Grouplove. One of my personal favourites, Pink Light glitters and glows with punchy drums, sparkly synths, and a chorus soars with a bright conviction you can feel in your chest.
Listen:
Artist: Kevin Garrett
Song: Factor
This is emotionally compelling piano pop music, with a melancholy, soulful feel, and soul stirring vocals from Grammy award-nominated artist, multi-instrumentalist, and producer Kevin Garrett. On the meaning behind the track, he says that it is "about someone or something that you can't quite shake and getting to (or at least trying to get to) a positive point of recovery by confronting the power that person or thing has over you."
Listen: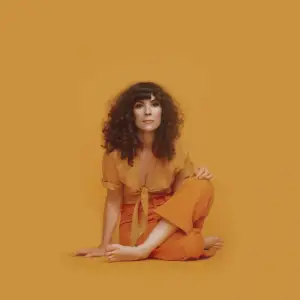 Artist: Jamie Drake
Song: To My Love
Album: Everything's Fine
Jamie Drake is a singer-songwriter who uniquely balances an incredibly attractive pop sensibility, a fantastical, cinematic grandeur, and an honest integrity that wraps it all in an unforgettable package. This magical treat is the latest single from her debut album, Everything's Fine, out September 20, 2019!
Listen:
Artist: Radical Face
Song: Welcome Home Son
Album: Ghost Reissue
This tune may sound familiar, as it is a full orchestral interpretational version of the folk cult classic of the same name, which is a special feature of the 10 Year Anniversary Deluxe Reissue of the album Ghost, out October 18. Arranged by Joshua Lee, Welcome Home Son makes for a brilliant piece of orchestration, with cinematic grandeur, a beautiful mix of big moments and more reflective moments, and an overall nostalgic, victorious feel.
Listen:
Artist: A Tribe Called Red ft. El Dusty and Black Bear
Song: Tanokumbia
You better be ready to dance with this one! Joining the popular Canadian DJ duo A Tribe Called Red on this genre bending, high energy indigenous electronic music track are Pow Wow singing and drumming group Black Bear, and Texan DJ/nu-cumbia innovator El Dusty. Of the song and working with El Dusty, A Tribe Called Red say that it "is a reminder that there are no borders for the Indigenous peoples. Canada, the US, central and South America are filled with distinct nations sharing more than 10,000 years of common history. We dedicate this to our people who suffer because of colonial borders. In hopes that the condor will meet the eagle to the sounds of Cumbia PowWow."
Listen: