New Music From The Inbox, 09 Nov 2015: New Hands, Kangaroo Knife Fight, Brad Example, Pet Sun, The By Gods
By: Juliette Jagger (@juliettejagger)
Artist: New Hands "Decide & Conquer"
Album: Leave With The Night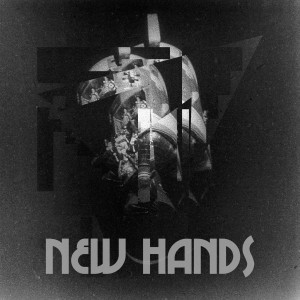 This is an interesting one because New Hands are actually no longer a band. Though they were together for five years leading up to the release of their new album, Leave With The Night, which only dropped early last week, interest from third party sources bred creative differences and the band decided to dissolve itself in order to preserve long-standing friendships. Never the less, if you're a fan of New Order, check out "Decide & Conquer."
Link/Listen/Watch: STREAM HERE!
Artist: Kangaroo Knife Fight "It's You"
Album: Self-Titled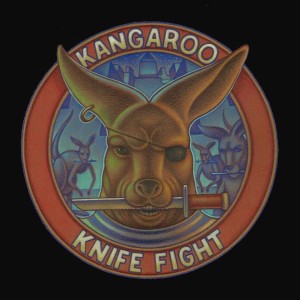 Off of their most recent self-titled release, "It's You," from Kansas City's Kangaroo Knife Fight blends frontman Anthony Avis's soulful full-blooded Australian vocals with the sort of melodic rock melodies that recall Kings of Leon.
Link/Listen/Watch:
Artist: Brad Example "Little Bird"
Album: Single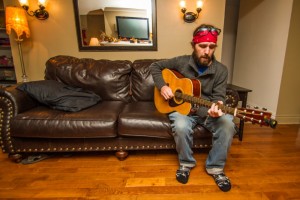 Having already been described as, "music that is born in the quiet, still moments we embrace while standing in the rubble of a riot," it isn't difficult to find comfort in Brad Example's latest single, "Little Bird." This song wears its pain like an expression it just can't hide and it yearns for simple pleasures like stepping out into the warmth of the sunlight for the first time in a long time.
Link/Listen/Watch:
Artist: Pet Sun "Dark Planet"
Album: Shade Driver


Off of their Shade Driver EP, which is set to drop December 4th, Hamilton's Pet Sun has returned with a twisted little odyssey titled, "Dark Planet." It's the stuff of restless nightmares and inner conflict and it's all packed into six minutes of stormy psych rock goodness.
Link/Listen/Watch:
https://soundcloud.com/thehandrecordings/dark-planet
Artist: The By Gods "On The Radio"
Album: Get On Feelings


Off of their sophomore album Get On Feelings, which is due out in early 2016, "On The Radio" from The By Gods is no frills rock and roll straight up and outta Nashville, Tennessee.
Link/Listen/Watch: