New Music from the Inbox: Shaed, Kings of Convenience, Alfie Templeman, and more!
Artist: Shaed
Song: Dizzy
Album: High Dive
Cinematic alt-rock song from Shaed's new album, High Dive, out May 14!
Watch/listen:
Artist: Junaco
Song: Dazed
This indie-rock song shimmers with warmth, and the vocals are honey-sweet.
Listen: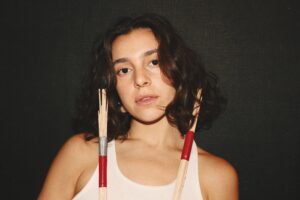 Artist: Giulia
Song: Tired
Giulia's music is soaked in charm, dripping with sweetness… a great summer tune!
Listen:
Artist: Kings of Convenience
Song: Rocky Trail
Album: Peace or Love
This mellow tune is from Kings of Convenience's upcoming album, Peace or Love, out June 18!
Watch/listen:
Artist: Alfie Templeman feat. April
Song: One More Day
Album: Forever Isn't long Enough
A hazy and relaxing indie song from Alfie Templeman's new album, Forever Isn't Long Enough, out now!
Listen: