New Music From The Inbox: Strange Names, Chastity, bAd bAd, Bronx Cheerleader, Peal and the Beast
By: Juliette Jagger
Artist: Strange Names "I Can't Control Myself"
Album: Use Your Time Wisely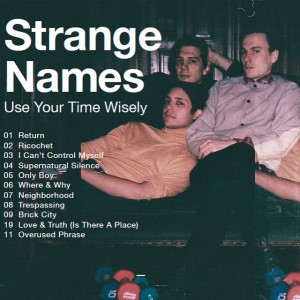 New York-based trio, Strange Names, have just released a video for their latest single "I Can't Control Myself." The 80's dance inspired track boasts layered synths that span the spectrum from heavy and low-frequency to airy and jaunty and is punctuated by slap-happy drums and unexpectedly piercing lyrics.
Link/Listen/Watch:
Artist: Chastity "Manning Hill"
Album: Single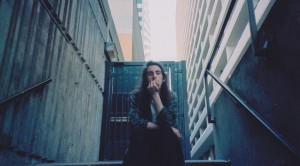 "Manning Hill" from Whitby, Ontario band Chastity is what happens when a couple of guys start a noisy ass rock band as a "fuck you" to bible camp and bleak suburban sprawl…A+
Link/Listen/Watch:
Artist: bAd bAd "DUMPS"
Album: Waterboredom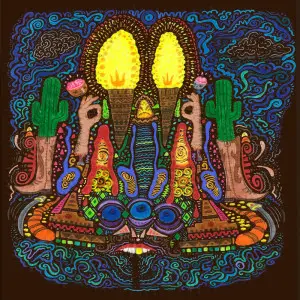 "DUMPS" from San Francisco psychedelic surf punk outfit bAd bAd sounds like an ultra low-fi Mika.
Link/Listen/Watch:
Artist: Bronx Cheerleader "Pell Mell"
Album: Single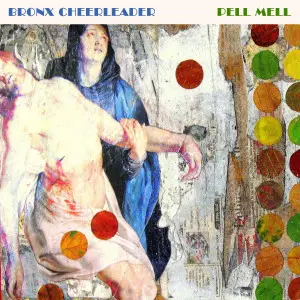 "Pell Mell" is the latest from Saint Catharines band Bronx Cheerleader and it's a mellow, atmospheric, tremolo-soaked affair.
Link/Listen/Watch:
Artist: Pearl and the Beard "Anything"
Album: BEAST


After 8 years together, New York-based folk-pop trio Pearl and the Beard have announced that they will be parting ways come November but not before releasing their final album BEAST on July 21. "Anything" is a taste of what's to come.
Link/Listen/Watch: