New Music From The Inbox – Tuesday Edition! (Apr 10, 2018): West Thebarton, HALFNOISE, Donny Benét, and more!
Artist: West Thebarton
Song: "Stuck On You"
Album/EP: Different Beings Being Different
Big beautiful noise coming from the brash 7-piece from Australia, West Thebarton show why they're one to watch with "Stuck On You". Gravelly garage rock with twinges of grunge, psych and plenty of anthemic energy to share is the flavour of the week in their latest release. Even has a bit of an early-career Against Me! vibe to it.
Watch/Listen: 
Artist: HALFNOISE
Song: "All That Love Is"
Album/EP: Flowerss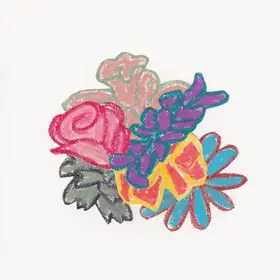 Remember Paramore? Did you know that founding member Zac Farro is also in a one-man side project? "All That Love Is" is the newest funky release from the band, a low-key glitzy single that gets creative with glimmering guitars, bittersweet happy/sad dynamics, and some ever-present bongo drums.
Watch/Listen: 
Artist: Donny Benét
Song: "Love Online"
Album/EP: The Don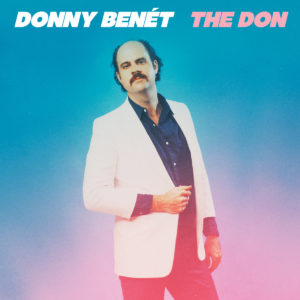 Hey PornHub, you folks looking for a theme song? "Love Online" seems like a 70s-funk pastiche on the surface, but deep down its an intensely catchy tune – satire notwithstanding. A beautifully thick bass line, a seriously slick synth, and the dad bod to end all dad bods (usually we don't consider the video, but this is a special occasion) oozes confidence, suaveness, but most importantly some sincerely silly fun. Except it's executed so well that Teflon Don is also a sincere recreation of a bygone shag carpeting era.
Watch/Listen: 
Artist: Hotel Mira
Song: "3 AM Lullaby"
Album/EP: Single
Rebranded from previous band name JPNSGRLS, Hotel Mira's latest single "3 AM Lullaby" is not exactly the soothing song you'd expect. Trebly alt rock borrowing heavy influences from mid-00s garage indie, the lyrical content explores a far darker existentialism than the instrumentals necessarily reflect. But that's kind of how life works, isn't it? In any case, don't let the falsetto sing-alongs fool you, but don't feel guilty for enjoying them either.
Watch/Listen: 
Artist: Dorsal Fins
Song: "Ascension"
Album/EP: Single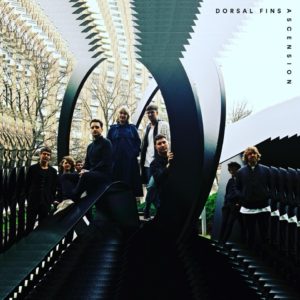 An ethereal, spiralling, entrancingly colourful instrumental from hiatus-bound Dorsal Fins, "Ascension" is quite the hypnotic ride. Shifting between darkness and jubilation without every really landing for long on a comfortable theme or trope, this track is quite the sonic journey. And before you know it over 5 minutes have passed and you're still not quite sure what the trip meant, but in this case the journey is the destination.
Watch/Listen: 
Artist: The Elation
Song: "XO"
Album/EP: Clickbait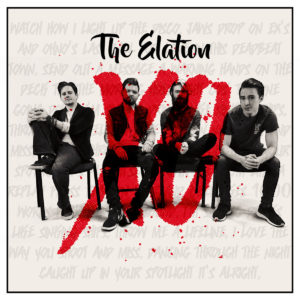 It's funky! It's dancy! It's poppy! It's fast! Pulsating and rhythmic, "XO" might be the name of the tune but the band's title might more accurately portray the overall tone of this single. Polished and peppy with just enough of a touch of indie rock to feel familiar, this is the kind of tune to mix in to a Friday night playlist and start the evening off on a high.
Watch/Listen: