New Music From The Inbox: Rich Aucoin, Maddy Ellwanger, HANAH, Oscar, Nikki W.
By: Juliette Jagger
Artist: Rich Aucoin "Yelling In Sleep"
Album: Ephemeral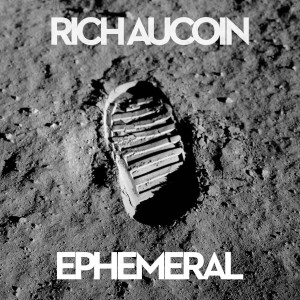 "Yelling In Sleep" is the latest from Halifax dance sensation Rich Aucoin. Off of his upcoming sophomore album, Ephemeral, out on September 9th across North America, the song is a frantic banger and is accompanied by an animated video that features an ass-kicking, superhero lumberjack that wreaks havoc on the city and countryside.
Link/Listen/Watch:
Artist: Maddy Ellwanger "Pity Party"
Album: Gruesome Minds
***Reverb Nation Pick***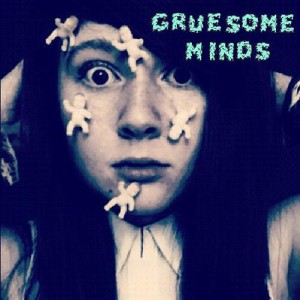 This is the latest from Boulder, Colorado based alt-rock songstress Maddy Ellwanger, and it knocked me flat on my ass. There is something incredibly bold, dark and twisted about Ellwanger, that speaks directly to both an eye for the strange and a clever, thought-provoking lyricist and entertainer that is brewing just breathe the surface. She could easily exist within the same realm as an artist like Marilyn Manson once did. Eyes pealed for this one.
Link/Listen/Watch:
Artist: HANAH "Out of Touch"
Album: Single


"Out of Touch" is the debut single from New York based electro-minimalist artist Hannah Taxman. Made both sensual and enticing by a distinctly felt tremor in the beat, this one is as richly soulful as it is dreamy.
Link/Listen/Watch:
Artist: Oscar "Be Good"
Album: Single


London based artist, Oscar Scheller, has been pumping out young, moody indie-pop tunes from his bedroom all year long and "Be Good" is no exception. Playfully melancholic and steeped in a faint island breeze, it's rudimentary on purpose and it totally works.
Link/Listen/Watch:
Artist: Nikki W. "Transparent Hands"
Album: Sad Generation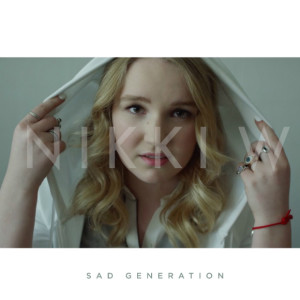 This one is off of 16-year-old London, Ontario, native Nikki W.'s debut album Sad Generation. Produced and co-written by Gavin Brown, it's great to hear a young up and coming artist with both potential and substance.
Link/Listen/Watch: