New Music This Week on Squish: 16 March 2012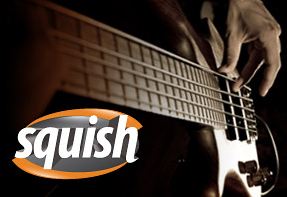 Squish is the online alt-rock station I get to program for Astral radio.  Tons of great music.  Plenty of music discovery.  Zero commercials.
New this week on the playlist:
Mars Volata, "Malkin Jewel"
DZ Deathrays, "No Sleep"
Santigold, "Disparate Youth"
Dot Hacker, "Eye Opener"
To access Squish 24/7/365, go here and then click on the graphic that looks like this.
After that, look for the Squish graphic down and to the right. Hit "play" and you're in. And if you want to see this week's Top 30, it comes up right after the jump.