New Music This Week on Squish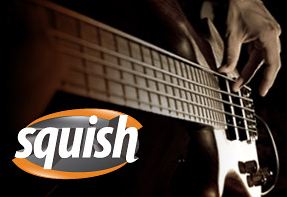 Squish is the new online alternative rock station I program for Astral Radio. Nothin' but music and no commercials.
New this week on the playlist:
RHCP/"All Around" – Have you seen the new interactive video? Cool!
Teenage Kicks/"Setting Son" – New stuff from high-energy Toronto indie band
Fanfarlo/"Shiny Things" – First single from their second album, Room Filled With Light, which is due on the 28th.
Memoryhouse/"Walk With Me" – A Guelph band signed to Sub Pop (!!!)
To access Squish 24/7/365, go here and then click on the graphic that looks like this.
After that, look for the Squish graphic down and to the right. Hit "play" and you're in. I hope you enjoy Squish.