New Music This Week on Squish
Squish is my 24/7 commercial-free online alt-rock radio station powered by Astral Radio. You can listening anytime you want using the link on the right-hand side.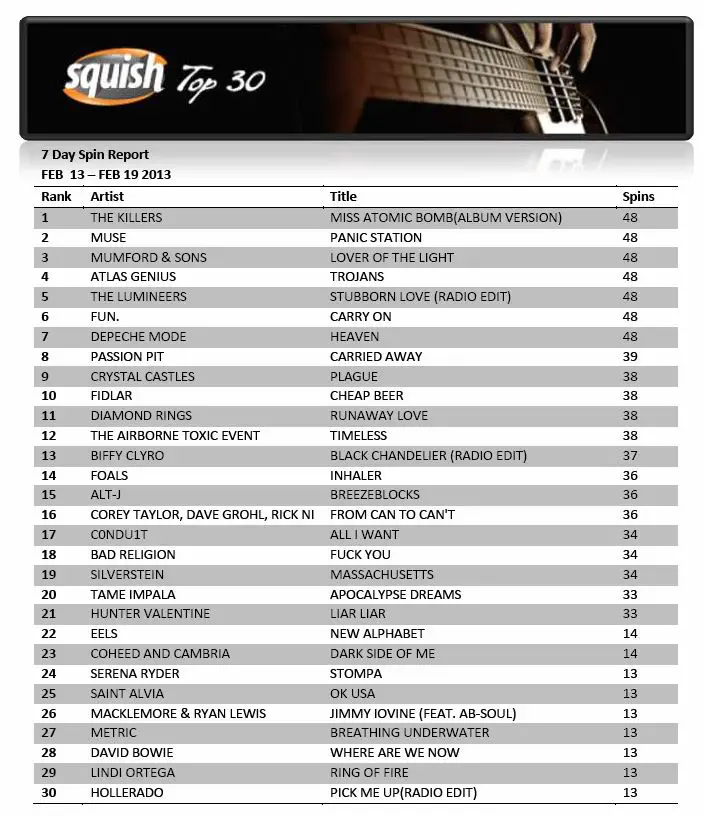 And if you want to listen on your mobile, get the Virgin Radio Canada app. You'll find a link for Squish in there.