New Music This Week on Squish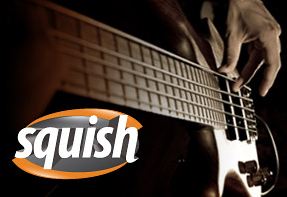 Squish is the new commercial-free alt-rock online radio station that I program for Astral Radio. Here's what's new to the stream this week:
Jack White/"Love Interruption" – First single from his upcoming solo album Blunderbuss
Korn/"Narcissitic Cannibal" – Finally worked out the licensing issues
Bon Iver/"Holoscene" – I hope wins his Grammy Sunday.
Lykke Li/"Get Some" – More licensing issues resolved
Santigold/"Big Mouth" – New from an upcoming album called Master of My Make-Believe
Elias/"Hands and Knees" – New material from West Coast outfit.
Islands/"This Is Not a Song" – Sweet single from the current album, A Sleep & A Forgetting.
To access Squish 24/7/365, go here and then click on the graphic that looks like this.
After that, look for the Squish graphic down and to the right. Hit "play" and you're in. I hope you enjoy Squish.