New Photos from Nirvana's First-Ever Tour of Europe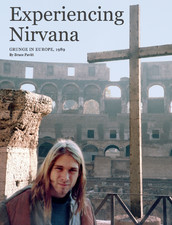 There's a new ebook out today called Experiencing Nirvana, which features photos and memories by Bruce Pavitt, one of the co-founders of Sub Pop.
The book concentrates around Nirvana's first tour of Europe, which took place over eight days in the fall of 1989.
You can get it through iTunes for $10. I've already downloaded mine.