New Releases This Week: 15 November 2011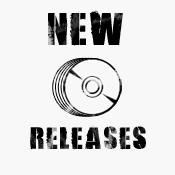 With about six weeks to go until Christmas and ten days before Black Friday in the US, almost all the important albums for Q4 are in the stores. Almost. The final push comes next Tuesday.
Here's what's new in stores today.
Drake/Take Care: Probably the most anticipated Canadian release of the latter half of this year. Could this be a #1 debut on both sides of the border by this time next week?
Los Campesinos!/Hello Sadness: If you ask me, this Welsh indie band is criminally underrated. If you're looking to risk some cash on something this week, here's where it should go.
REM/Part Lies Part Heart Part Truth Part Garbage 1982-2011: A career-spanning greatest hits collection designed to put a period at the end of the band's lifespan. Nice that it contains some of those old IRS singles.
Slash/Made in Stoke 24/7/11 Special Edition: A live album recorded in Stoke On Trent, the town where little Saul Hudson grew up.
Keep to date with new releases through The Tuesday Guide. I do.
Tegan and Sara/Get Along: Not a studio album, but a collection of three films and a live record.