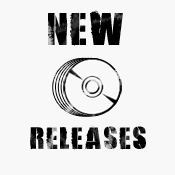 It's still a bit slow, but things are starting to pick up with first quarter releases.
Ani DiFranco/Which Side Are You On?
Anthony Green/Beautiful Things
Attack Attack!/This Means War
Bombay Bicycle Club/A Different Kind of Fix
Guided by Voices/Let's Go Eat the Factory
Kathleen Edwards/Voyager
Modern English/Richochet Days (Reissue of 1984 album)
The Big Pink/Future This
The Devil's Blood/The Thousandfold Experience
For more information, consult The Tuesday Guide.