The New Sonos Playbase: A Review
If you're going to spend a bunch of money on a big-screen TV, it seems silly to skimp on the audio–especially since the thinner TVs get, the crappier their internal speakers.
But let's say (a) you blew all your budget on the TV and have nothing more to invest in a true home theatre setup; (b) you're in a small space and there's no room for traditional home theatre equipment; or (c) your partner HATES the look of any extraneous A/V cluttering up the place. A TV? Fine. But speakers and amplifiers? Forget it.
Here's a personal example. We have a 50-inch TV I bought for a stupid price at a Boxing Day sale (see point a above) on a bureau in the bedroom (see point b). Spending more for a home theatre system a bedroom is ludicrous (point c), but I do find the audio coming from the TV to be lacking. It's not just that there's no bass and the highs are shrill. Dialogue gets lost on some shows and my wife is constantly asking me "Why did he say?" Bottom line is that we don't use the TV in the bedroom as much as we might.
Sonos has come up solution they call the Playbase. Connected to the TV through a single optical cable, the Playbase provides some pretty satisfying audio from a nearly invisible stand on which the TV sits. At just 58 mm in height, you don't even know it's there.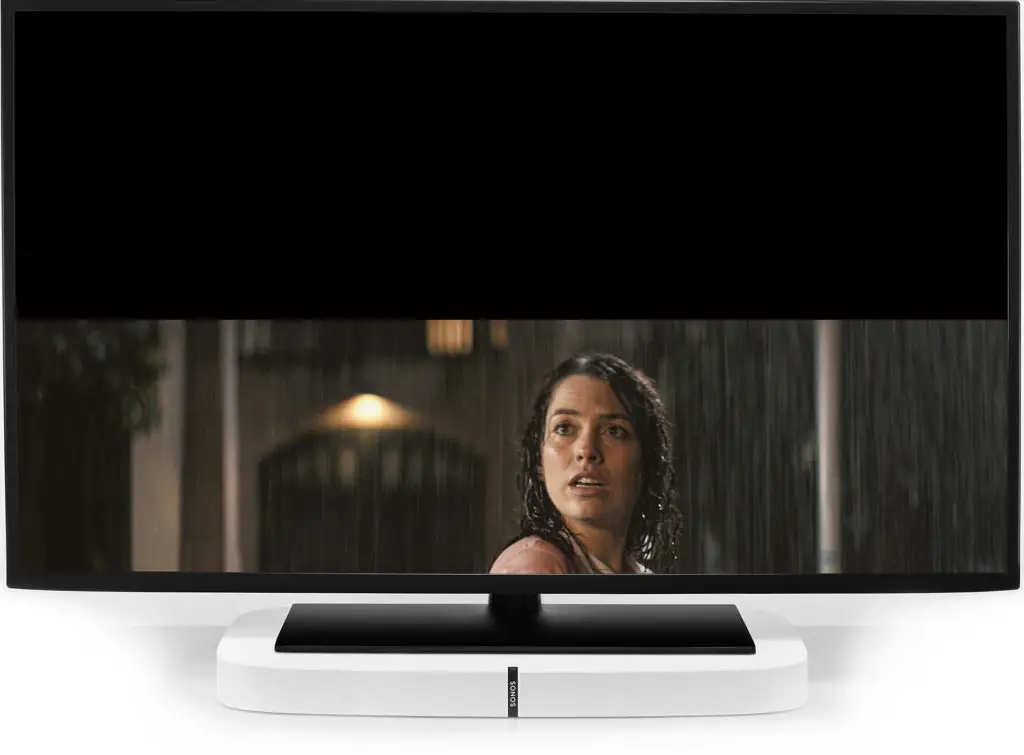 But don't let the small size fool you. A combination of 10 front- and side-firing speakers with dedicated amplifiers (three tweeters, six mids and one woofer), create an expansive soundstage–hugely expansive–underpinned by far more bass than an enclosure that size has a right to pump out. A tie fighters scene from a recent Star Wars movie was much closer to the theatre experience than expected. And with the TV off and connected to my Spotify account through my existing Sonos system, music filled the room with rich, well-defined sound.
And to help The Wife with her dialogue issues, there's a feature called Dialogue Enhancement for extra clarity in those frequencies. Plus if either one of us wants to watch TV while the other sleeps, there's Night Mode that keeps the vocal frequencies clear and the bass down. Nice touch for loud action scenes.
The Sonos Playbase will be available in stores later this spring with a MSRP of $899 CAD. Want.