New Speaker is Totally Transparent
There was a time when speakers were giant boxes made by companies like Cerwin-Vega, Klipsch and JBL.  But technology has come a long, long way.  Look carefully at this thing.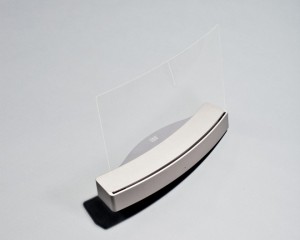 See the curved bit of acrylic above the stand? That's your driver.  See if you can spot it in this shot.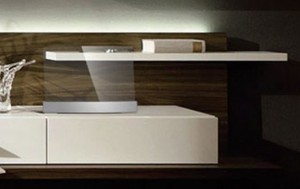 '
Or better yet, this one.
And you really have to hunt for it in this picture.
\The Clear View Clio ("the first invisible speaker") won't replace your high-end boxes, but as a Bluetooth speaker, it's apparently rather good.  Read more at Wired. (Thanks to Rupinder for the link.)