New study: What happens to your brain when you make music with other people
Scientists love to study the effect of music on the brain. For evolutionary reasons unknown, our brains seem to be hardwired for music. We process it differently than other sounds and memories. Why? That's what neuroscientists want to know.
A new study examined what goes in our brains when we make music with other people. This kind of collaboration does some interesting things. The study generated diagrams like this.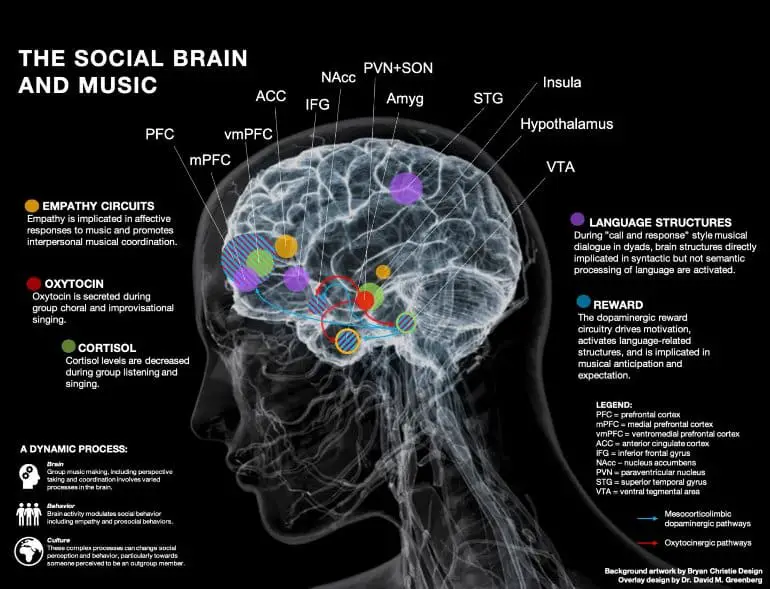 If you're at all interested in what happens in your skull, you need to read this.