New Survey: No One Listens to the Music at Festivals Because Everyone's on Drugs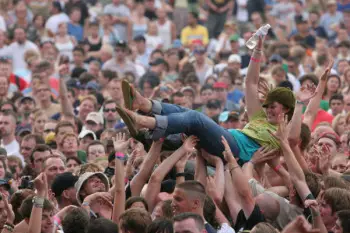 So says a new poll conducted by MSN. The executive summary is this: the average festival goer would rather spend time getting drunk, taking drugs and having sex than watching any of the bands perform. About 2,000 people particupated in the survey.
Naturally, there's an academic reason for this. From the NME:
In response to the poll, George McKay, Professor of Cultural Studies at Salford University, said: "Festivals are deeply rooted in the carnival tradition, which is to invert everyday expectations of normal behaviour.
Historically, carnivals would have a 'lord of misrule' who oversaw the revelries and subversion of the ordinary rules of life. Music festivals continue to be places where we can escape reality and subvert the rules – whatever age we happen to be."