New Survey Says That Consumers Want More In-Car Connectivity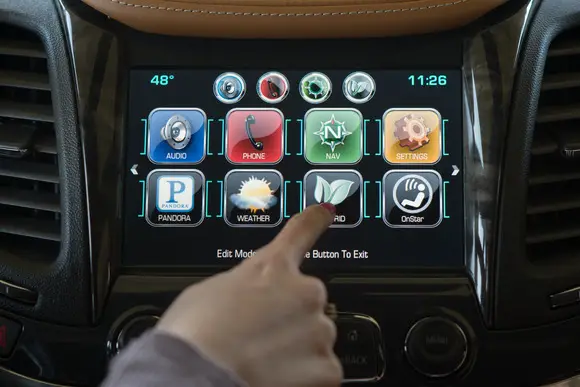 Chances are that if you're reading this, you're among the 62% of the population who owns some kind of smart phone. Chances are if you have a car, you'd like to connect your phone to it and probably already have. And chances are that if you were born between 1977 and 1995, you can't do without it.
Telematics News reports on a JD Power survey about emerging automotive technologies:
Emerging automotive technologies–especially those that improve communications capabilities or save fuel–interest vehicle owners. According to the recently released J.D. Power U.S. Automotive Emerging Technologies Study among vehicle owners who say they "definitely would" or "probably would" purchase specific technologies on their next vehicle, the highest percentage select device application link, fuel economy indicator, and active shutter grille vents.
Vehicle owners expect their smartphones to easily integrate with the system in their vehicle so they can use the device in-vehicle with the same ease and functionality they've become accustomed to outside of their vehicle. However, many owners keep their vehicles for five or more years, and the potential to upgrade in-vehicle technology doesn't keep pace with the introduction of new smartphones.
In the 2013 study, 82% of vehicle owners with smartphones cite pre-purchase interest in an in-vehicle device/application link that would connect their smartphone to their vehicle's infotainment system, compared with 78% in 2012. The physical proximity of one's smartphone continues to be a concern, as vehicle owners struggle with the limitations of hands-free technology, generating interest in natural language voice activation systems.
According to the study, vehicle owners born between 1977 and 1995 are more likely to be interested in device application linking technology at every price level, but the largest increases in interest from 2012 are among those born between 1947 and 1953. Pre-price purchase interest is also higher among men, compared with women, and among owners of compact sporty and midsize premium sporty cars, compared with owners in all other vehicle segments.
The full story can be found here.