The New Toronto Music Directory is Now Online
As crazy it might seem, there's never been a proper unified directory of all the music-related ventures in Toronto. Getting one together was one of the first jobs of the Music City initiative.
The Toronto Music Directory database is easy to use. Colour-coded pins on a Google map make everything easy to find: venues, recording studios, rehearsal spaces, abodes of agents, managers and promoters, HQs of various music organizations and something called "live music support" (music stores and the like). If you're looking for something/someone specific, there's a text search function.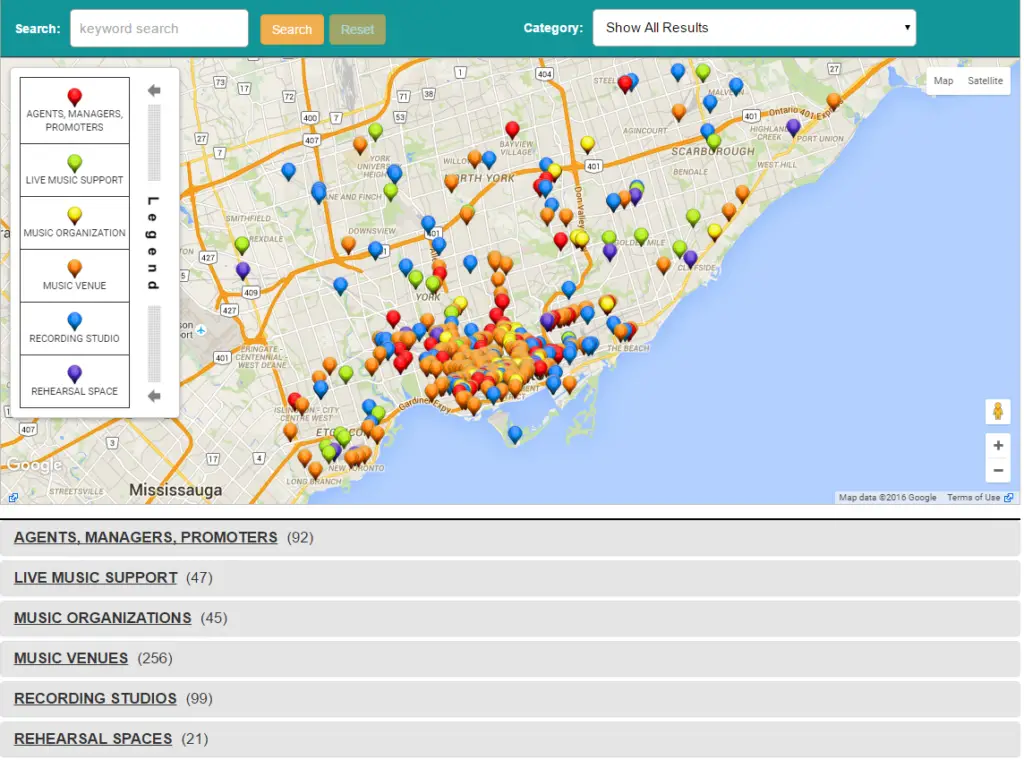 Is something missing? Plans are to update the map twice a year. If you notice something that should be on the map, email them at [email protected].