New Trend in Concert Photos
Whenever you go to a show, there are hundreds, maybe thousands, of people just like you snapping pictures with cell phones.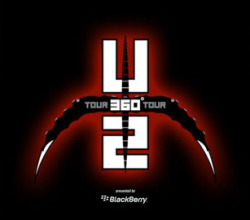 But now the performers are also taking some pretty cool pictures of you. Some people called them "gigapixel shots," wide-angle (or even 360 degree panorama) photographs taken of the crowd with super-high resolution cameras.
This means that if you were at the show, it's theoretically possible for you to zoom right in on your face, which you can then tag for all the world to know on Facebook.
U2 did this on some dates for their 360 Tour. And Kings of Leon did it for a show at Hyde Park in London.
It's actually pretty cool—as long as you're not embarrassed to be tagged this way.