The Next David Bowie Album Will Be the Long-Lost "The Gouster"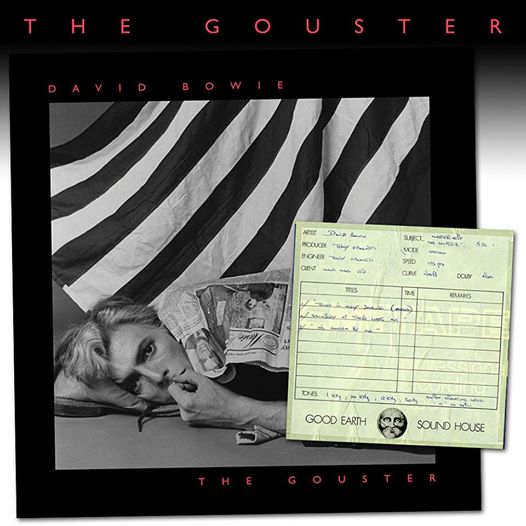 Even though I'd consider myself a pretty serious David Bowie fan, I had only the vaguest notion of a lost album he recorded in the midst his coke-and-alcohol phase in the middle 70s. Known as The Gouster, it was 40 minutes of soulful, funky R&B that eventually morphed into the Young Americans album. The record will now be officially released in full as part of a 12 box set entitled Five Years: 1969-1974 due…well, we're not sure. But it's coming.
Here's what producer and collaborator Tony Visconti posted on the Bowie Facebook page:
SAY HELLO TO THE GOUSTER
"Can I be real?"
The follow up to Parlophone's award-winning box set, David Bowie – Five Years (1969 – 1973), will be David Bowie – Who Can I Be Now? (1974 – 1976). (More of which, next week)
Exclusive to the set is The Gouster, which is previously unreleased as a complete album. Featured on the sleeve for this box set version, is a previously unpublished picture from the original photo session for the album.
Here's how The Gouster's tracklisting looked before it morphed into Young Americans.
Side 1
1. John, I'm Only Dancing (Again)
2. Somebody Up There Likes Me
3. It's Gonna Be Me
Side 2
1. Who Can I Be Now?
2. Can You Hear Me
3. Young Americans
4. Right
BTW, "gouster" refers to a form of dress favourite by African-American teens in Chicago in the 60s.