Next for the Tragically Hip: 25th-Anniversary editions of Day for Night
Yes, it's been that long. I've checked the math, both with a computer and by hand. Come September, it will be a quarter-century since the Tragically Hip released their fourth album, Day for Night.
The first version will come on two silver vinyl LPs. The second will come in traditionally black but will have been given a half-speed mastering once-over at Abbey Road Studios by Miles Showell. That second edition will also have alternate artwork.
Here's more on how half-speed mastering is done.
Both versions can be ordered through the band's online store.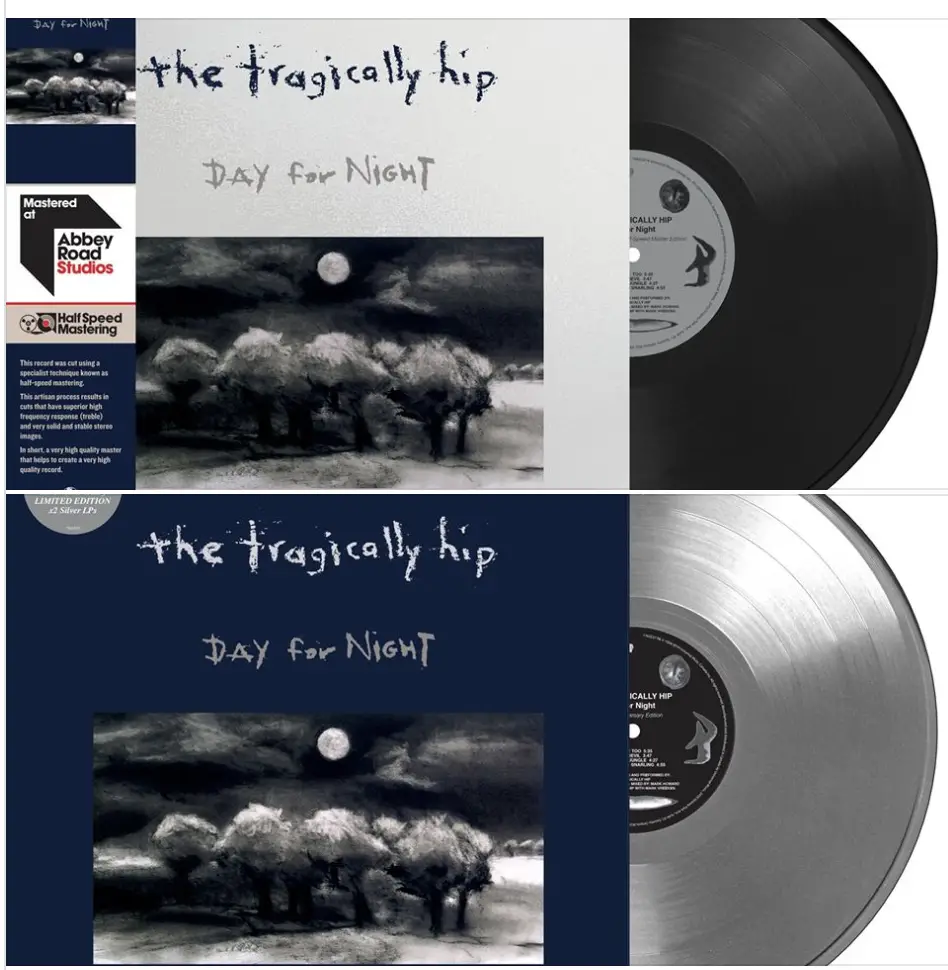 .