Nickelback's Twitter Battle With Haters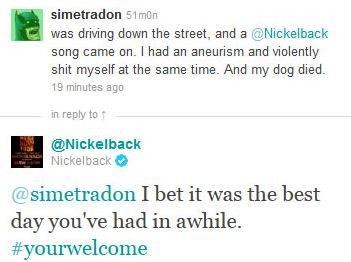 Look, Nickelback haters, the band is not going away, no matter how much you complain. You might think they suck but they continue to sell millions of records and concert tickets to someone. And Chad Kroeger knows that the greater the hate, the greater the publicity and the more fans the band ends up getting.
And you have to admire Nickelback's sense of humour about everything. They're on a mission–a successful mission–and they won't be swayed.
Meanwhile, Loudwire has documented some of Nickelback's greatest tweets. It's worth a look.