Nielsen Releases 2016 Mid-Year Canada Music Report
Nielsen just released their 2016 Mid-Year Canada Music Report, and if you've been following what I've mentioned in previous posts, the results shouldn't be too surprising.
The highlights of the report look at streaming volume, music consumption, and music sales. Here's a breakdown of Nielsen's findings.
Streaming
In the first six months of 2016, roughly 18.6 billion songs were streamed, compared to only 10.5 billion in the first six months of 2015. Of that 18.6, 9.2 billion was audio and 9.4 was video. The data for this was taken from Apple Music, Google Play, Xbox, Spotify, Tidal, Youtube/Vevo, and Slacker.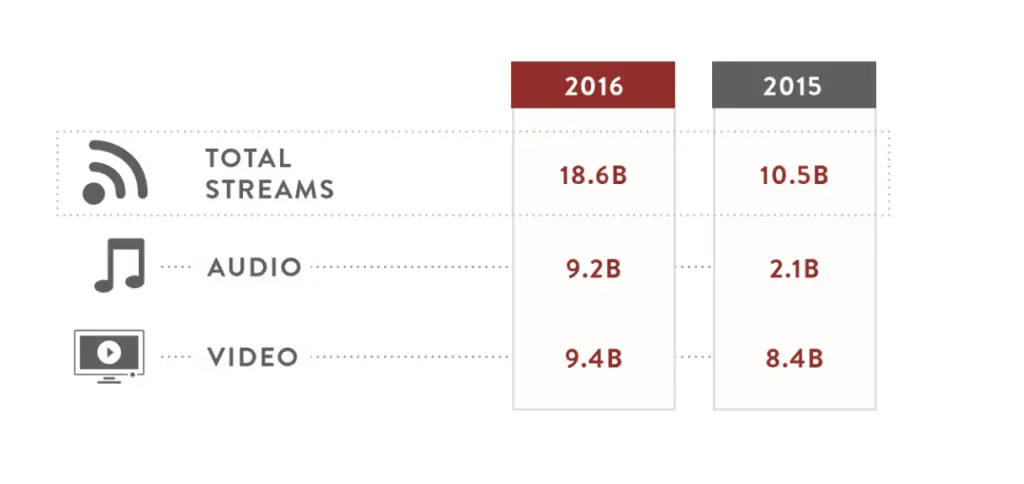 Music Consumption
This includes album sales, track-equivalent albums, and streaming equivalent albums. Total music consumption is up 7.4% compared to the first six months of 2015.
Music Sales
Total album sales are down 19.4% this year and digital track sales are down 22.8% compared to the first six months of last year. CD Sales have gone down from 6.3 million to 5.3 million and digital tracks have gone to 4.3 million from 5.7 million. Despite CD and digital music sales dropping, vinyl sales are up 39%. In the first six months of 2015, 207 thousand vinyl LPs were sold compared to 287 thousand this year.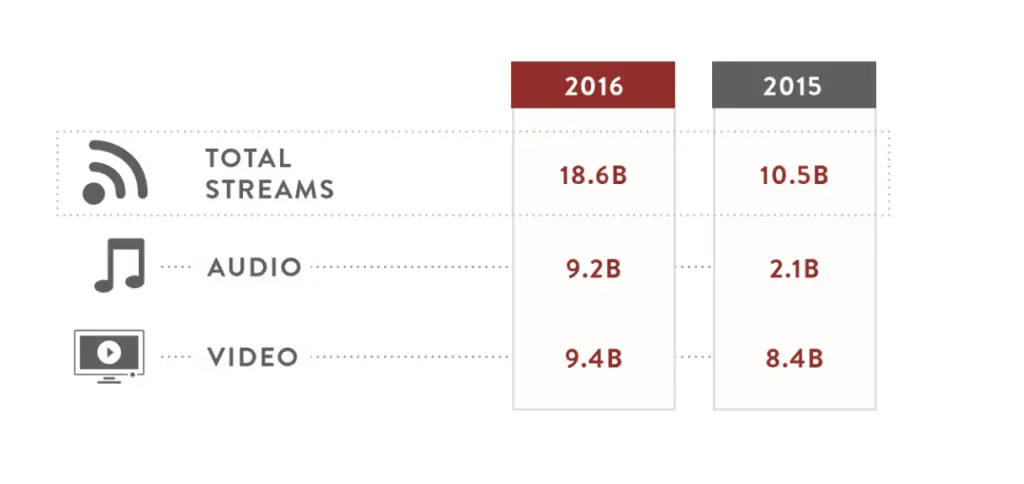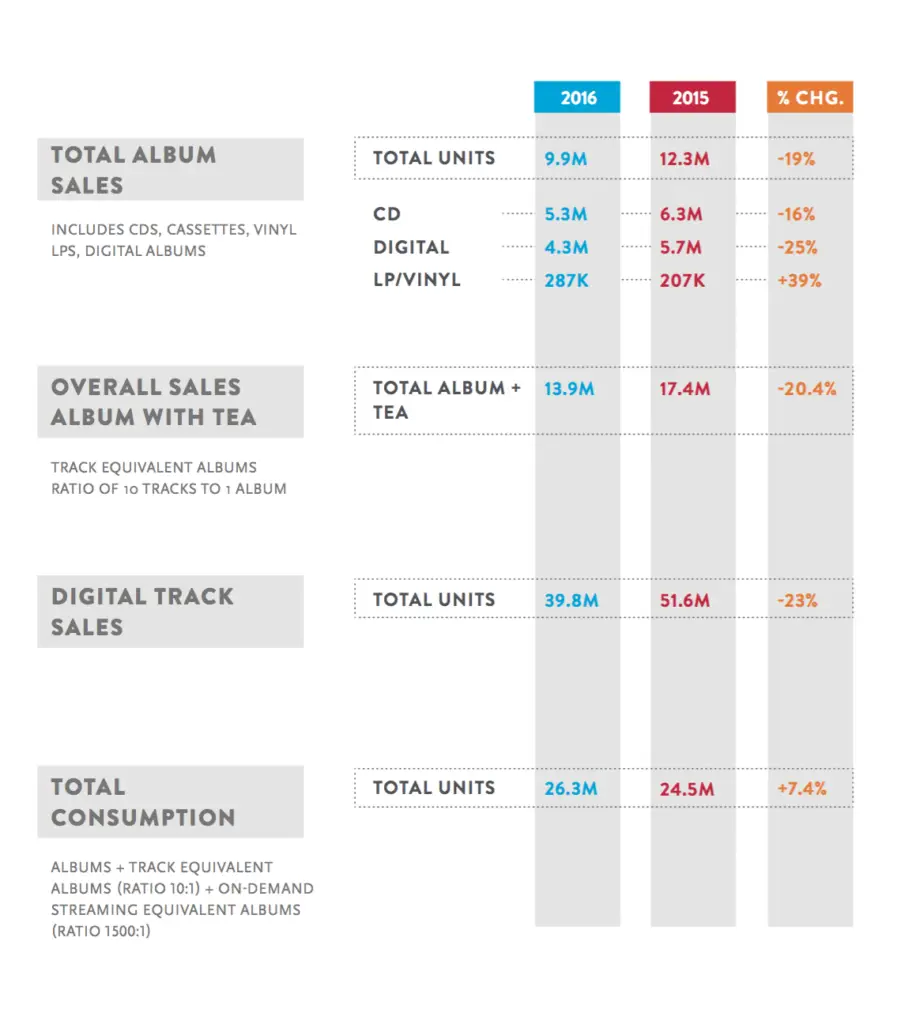 Along with this, Nielsen compiled Billboard's top charts for the mid-year. Toronto's own Drake makes the top 10 in every one except airplay. Unsurprisingly, the top 10s are dominated by pop and hip hop acts, but some rock acts do make the cut. David Bowie and Coldplay both appear in four charts, the Lumineers show up once, and Radiohead also appears once. Country music's Chris Stapleton even appears twice.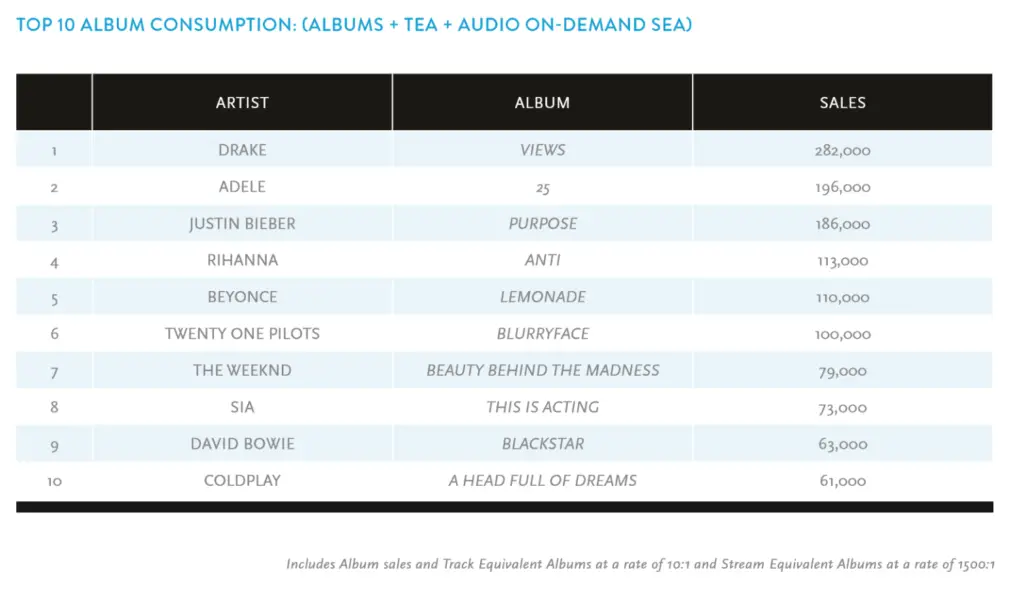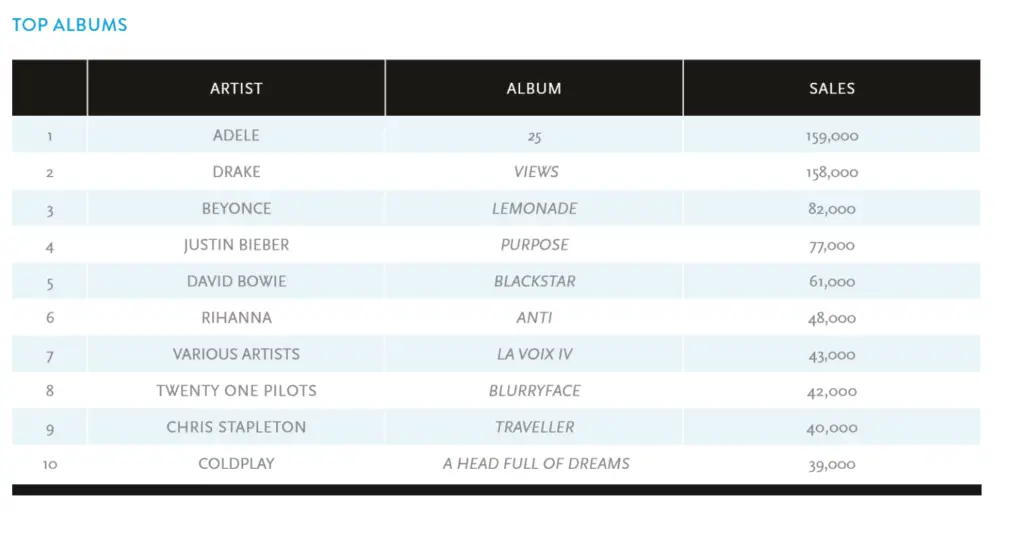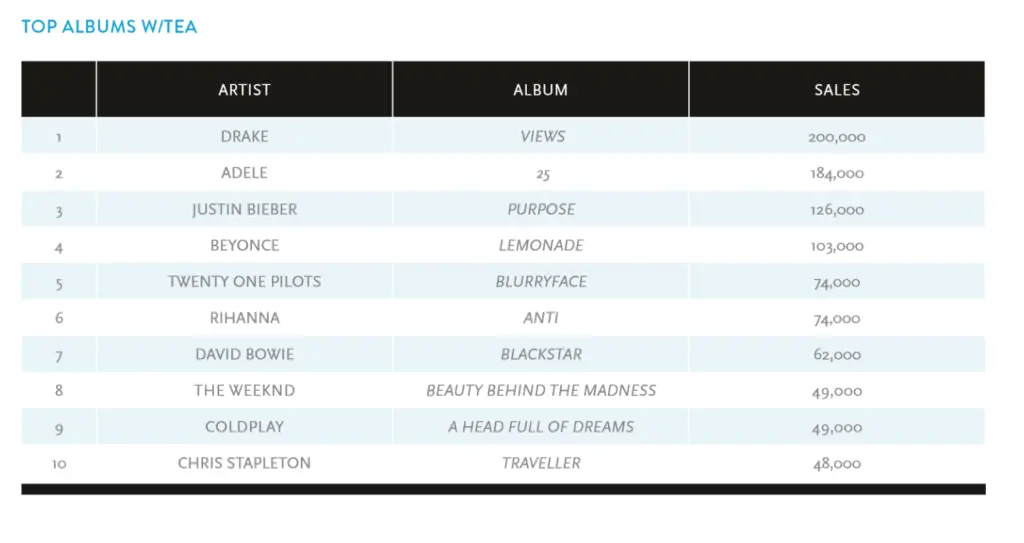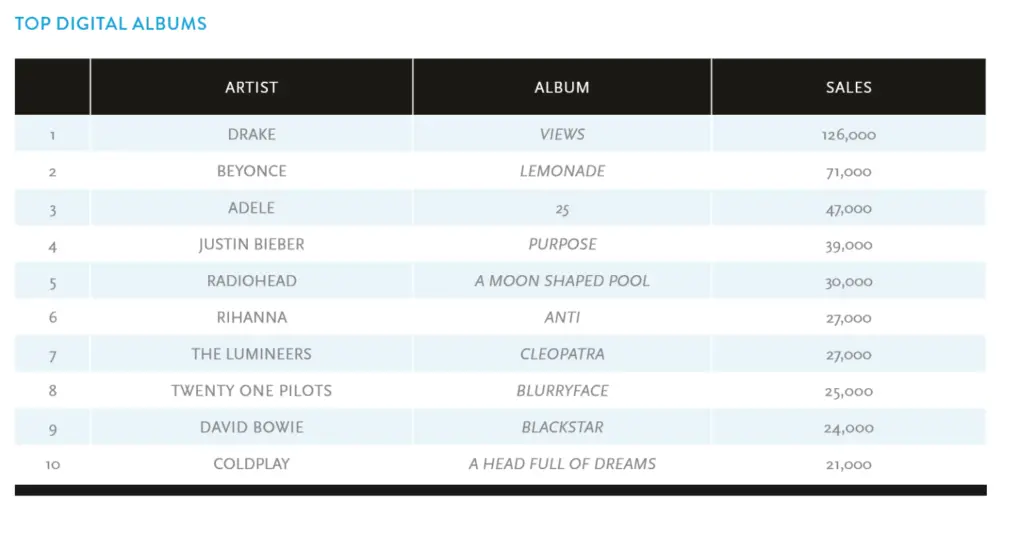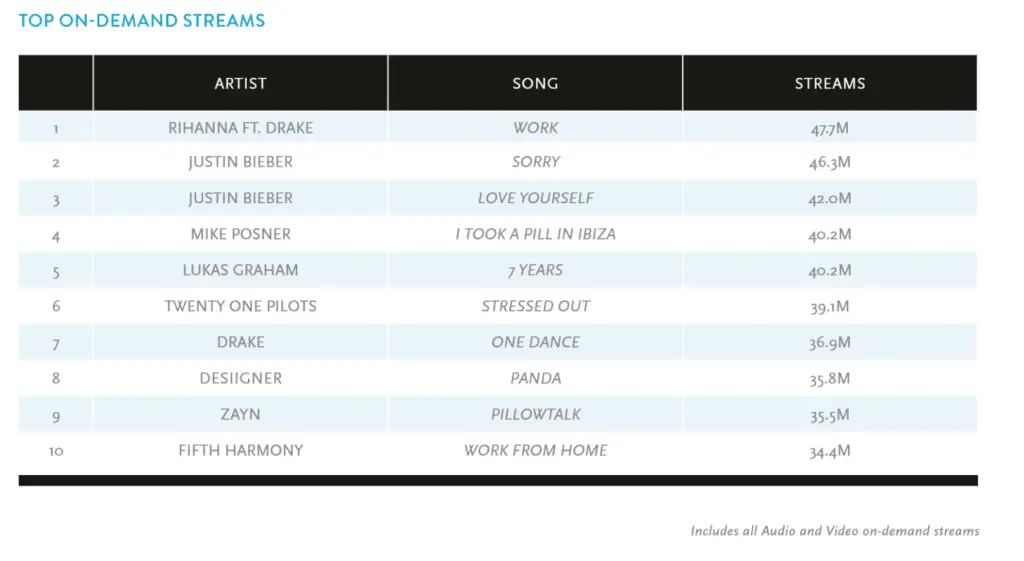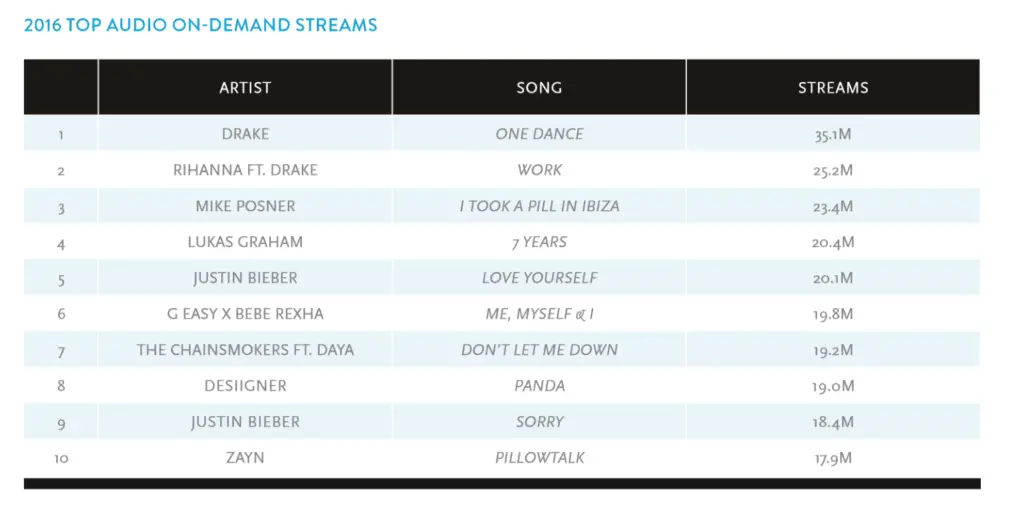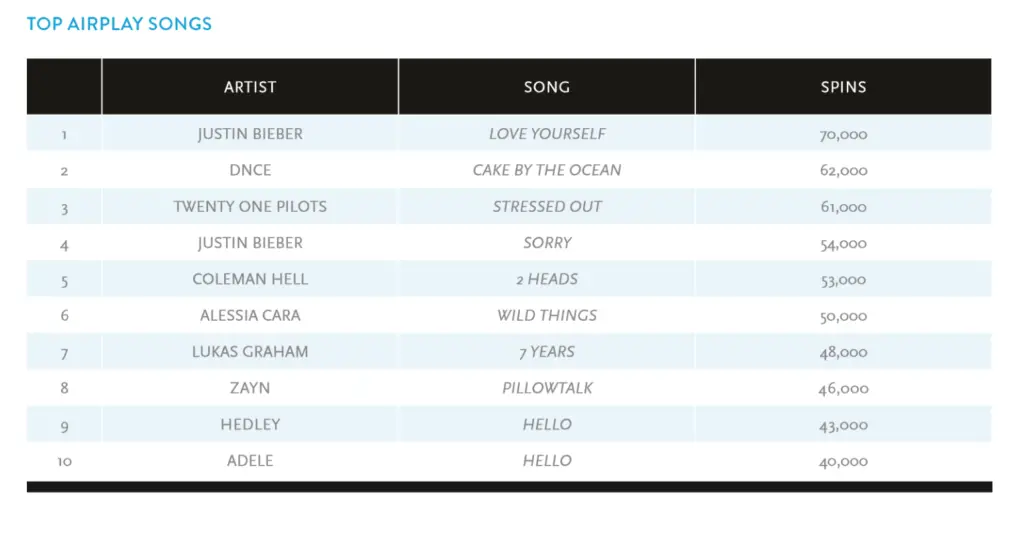 The data will probably continue to trend this way for the remainder of the year, but we'll see for sure when Nielsen releases their year-end report.
Have something to say? Leave a comment!