NIN Tracklisting for New Album, Hesitation Marks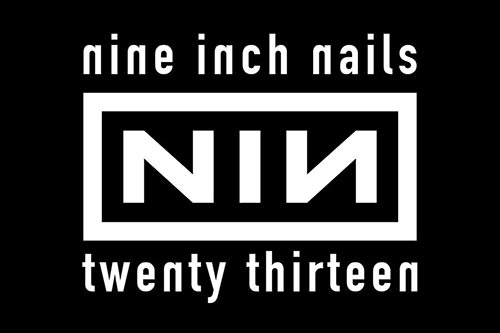 Has it really been since 2008 since we got a Nine Inch Nails album? Why, yes it has.
Hesitation Marks will be out September 3 on Columbia and features Atticus Ross (Trent's songwriting/programming partner and fellow How to Destroy Angels-er), Alan Moulder (producer of many a NIN track through the years), Pino Palladino (currently playing bass with The Who), Lindsey Buckingham (yes, the Fleetwood Mac guy!) and guitarist Adrian Belew (who has since quit).
Tracklist
1) "The Eater of Dreams"
2) "Copy of A"
3) "Came Back Haunted"
4) "Find My Way"
5) "All Time Low"
6) "Disappointed"
7) "Everything"
8) "Satellite"
9) "Various Methods of Escape"
10) "Running"
11) "I Would for You"
12) "In Two"
13) "While I'm Still Here"
14) "Black Noise"