NIN's The Downward Spiral Turns 20 Today
After a couple of years in Record Label Hell, Trent Reznor was saved by Interscope Records and issued the Broken EP in 1992.  Finally ready to record his second full album, Trent relocated to LA and rented a house at 10050 Cielo Drive.
This is where the first of the Manson murders happened on August 9, 1969.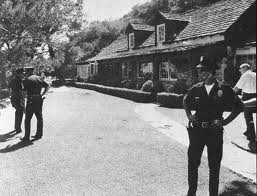 Director Roman Polanski's pregnant wife, Sharon Tate was among the victims (crime scene photos here, but think before you click).  Trent claims not to have known anything about the history of the house when he signed the lease.  Here's what he told Rolling Stone in 1997.
My awakening about all that stuff came from meeting Sharon Tate's sister. While I was working on Downward Spiral, I was living in the house where Sharon Tate was killed. Then one day I met her sister. It was a random thing, just a brief encounter. And she said: "Are you exploiting my sister's death by living in her house?" For the first time the whole thing kind of slapped me in the face. I said, "No, it's just sort of my own interest in American folklore. I'm in this place where a weird part of history occurred."I guess it never really struck me before, but it did then. She lost her sister from a senseless, ignorant situation that I don't want to support. When she was talking to me, I realized for the first time, "What if it was my sister?" I thought, "Fuck Charlie Manson." I don't want to be looked at as a guy who supports serial-killer bullshit.
Nevertheless, the album project went ahead and was finished in that house.  And on March 8, 1994, The Downward Spiral was released.  The following week, it entered the US charts at #2 and went on to sell more than four million units in the US, somewhere north of 300,000 in Canada and more than 100,000 in the UK.  Many NIN fans still consider this to be Trent's best work.
I was so taken with this album that I wrote a book about it.  Although it's out of print, you can still find it on Amazon.  (I have a huge box in the basement if anyone wants them.  Three bucks should cover the postage for each book.)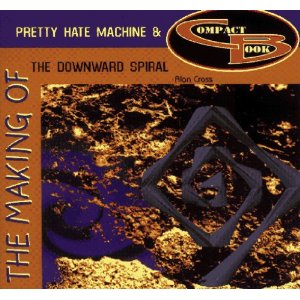 If you're rather have an audio version, much of the text in this book was used in this audio book available from iTunes. There's no music included, but I read the whole thing.
Failing that, Stereogum has this essay on the record.  And there's this Huffington Post article written by frequent contributor, Juliette Jagger, on 20 things you may not have known about the album.