Nirvana is on the cusp of having a top 40 hit (UPDATE: It's already happened in Canada)
If you've been to see The Batman, you'll know that Nirvana's "Something in the Way," an album track from Nirvana's Nevermind album, figures into the soundtrack. Universal, seeing an opportunity, has re-released the song as a single. And so far, so good. The song debuted at #46 on the American Billboard Top 100.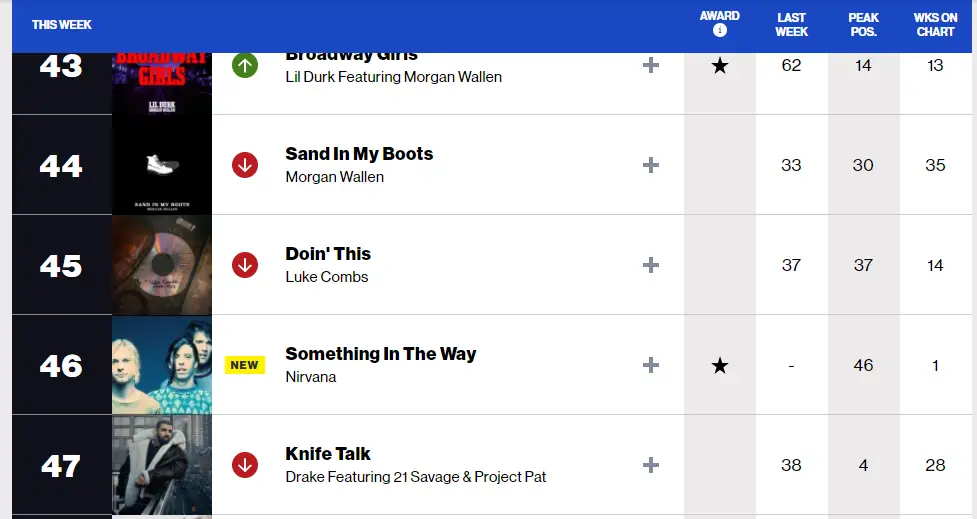 Now let's take a look at Canada where the song is already a hit. "Something in the Way" debuted at #34.