NO! Lemmy from Motorhead Has Died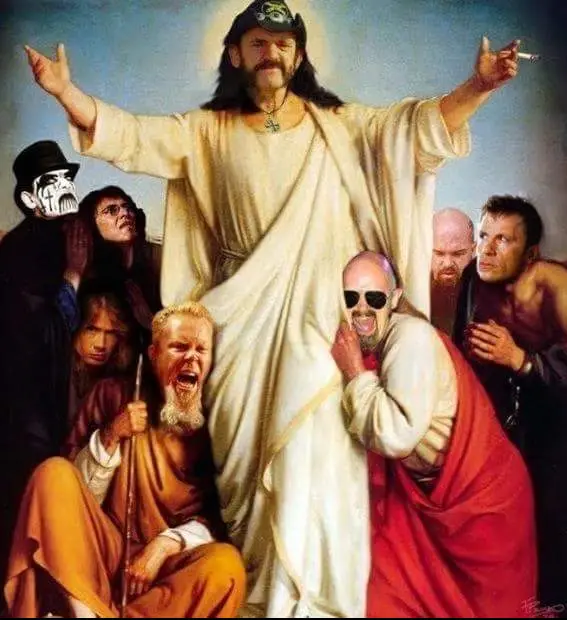 Lemmy Kilmister, a man once believed to be almost as indestructible as Keith Richards, is no longer with us. He died today at the age of 70.
The news first came via tweets from people who would know if the news is true (see below for a selection). Lemmy's  manager has since confirmed that Lemmy is gone, He had been battling a series of health issues over the last 18 months leading to canceled gigs and hospitalizations.
Here's a statement from Motorhead's Facebook page.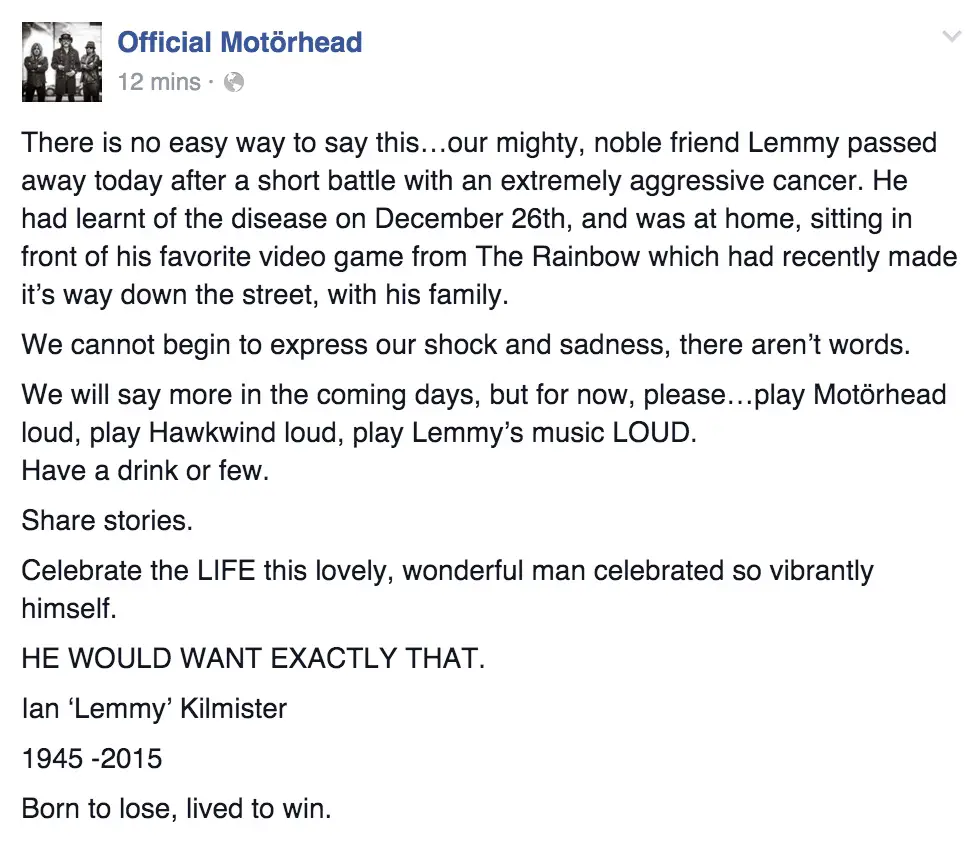 Little else is known right now (the form of cancer, for example, which, was just diagnosed on Boxing Day), but I'll update things as the story unfolds. It's pretty badass that he died while playing a video game, though.
Meanwhile, keep an eye on the official Motorhead website. (It's offline as I type this.) Lemmy's death comes just a few weeks after drummer Phil "Philthy Animal" Taylor died at age 61.
Wherever Lemmy is now, I guarantee his first move was to go back to Jack-and-Coke because he must have been sick of that poor vodka substitute he adopted when his doctor told him to slow down.
The world is a little less metal than it was this morning.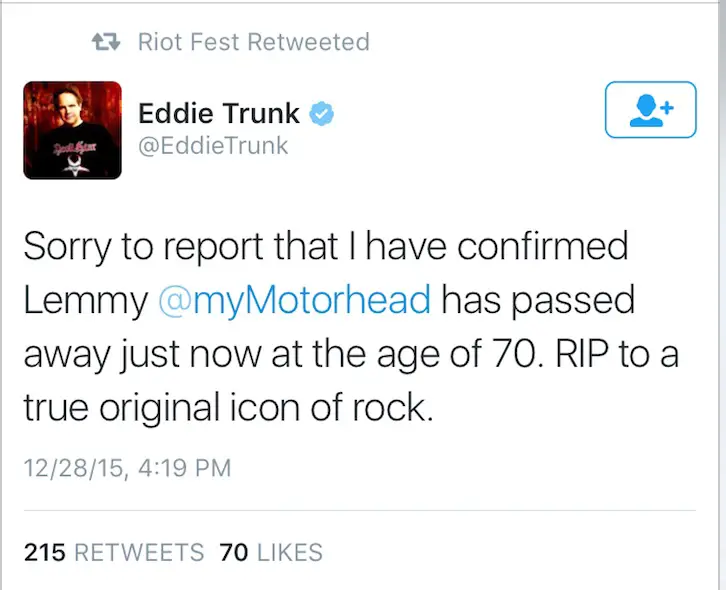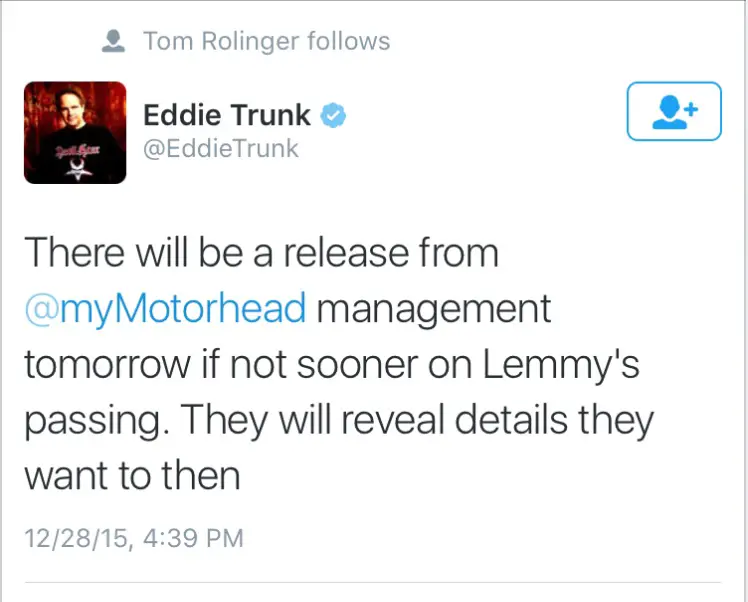 If you have one of these…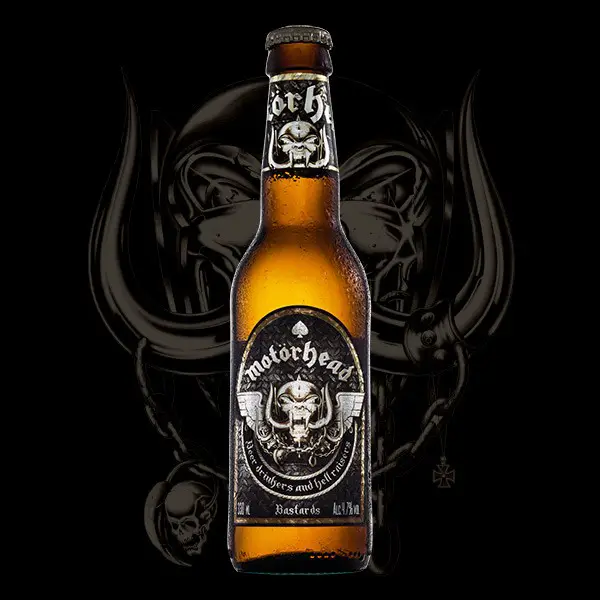 …time to crack a bunch open.
Now if you'll excuse me, I'll be in my room listening to music like this until my ears bleed. (Thanks to Pamela Chelin in LA for the early, early tip on the situation.)
https://youtu.be/H71VEV1c_XE