No Longer Enemies (Mostly), BitTorrent Now Teaming Up with the Music Industry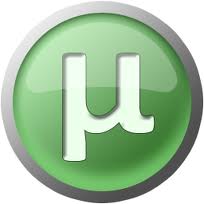 Let's get this straight: BitTorrent is and always was a technology. It was how some people were using this technology to pirate copyrighted material that was the issue.
The music industry had a hard time making the distinction. Now, however, they seem to be coming around. From Bloomberg Business Week:
When Moby was planning the September release of Innocents, his 11th studio album, he didn't want to simply put out another collection of danceable songs. In an innovative maneuver, he open-sourced the drum tracks, guitar parts, and keyboard riffs from each song so his followers could make their own remixes. "If someone wants to make a death metal version, that's completely their prerogative," Moby says.
To distribute the tracks, he turned to BitTorrent, the San Francisco-based developer of peer-to-peer file-sharing tools. Many people in the music industry are leery of BitTorrent because it's where outlaw companies and individuals notoriously circulate pirated albums and movies. BitTorrent is striving to change its image, though. In May it launched a service called BitTorrent Bundle, which enables musicians, filmmakers, and authors to release much larger amounts of their work digitally than they could in a single download on Amazon.com (AMZN) or inApple's (AAPL) iTunes Store.