No More Automatic YouTube App with iOS–But Now There's a New YouTube App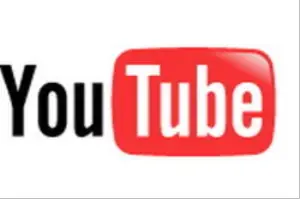 YouTube is unbelieveably big when it comes to music discovery.  I read recently that 64% of teens use YouTube as a primary source of music.  You just type in the artist/song you want to see/hear and BOOM!  It's there.  And it's free.
Compare that to the Olden Days when we had to sit around watching MuchMusic or MTV hoping and praying that the video we wanted to see would come up.  That just seems so…primitive now.
Apple announced that as of iOS6, a YouTube app would no longer be part of the package.  This was by mutual agreement. 
YouTube wanted more control over their app when it came to advertising (the original app didn't show any, which messes up their business plan) and Apple didn't need the headache of maintaining the app on behalf of YouTube.
The good news is that now that money will be flowing through this channel, this should mean more content.  YouTube is expected to unlock more material for iOS viewing–stuff that we previously couldn't get.  The new app also offers more sharing and better music discovery.
The bad news for consumers is that we're going to get advertising and pre-roll commercials whenever we want to watch something on YouTube via an iOS device.
Read more about what's going on here via TechCrunch.