No Official Cause of Death for Prince Yet, But…
NBC News reported on Wednesday (April 27) that prescription painkillers were found in Prince's possession when his house was searched following his death last Thursday. This adds more smoke to the stories about long-term opiate use (Percocet, Dilaudid, Fentanyl) that began circulating after Prince's sudden health emergency on that plane ride home from Atlanta on April 15.
The DEA has been called in by the local county sheriff for the investigation. Where did the drugs come front? How did he obtain any prescriptions?
Meanwhile, the National Enquirer has a cover story that says Prince was a victim of AIDS.  "Rock star Prince was diagnosed with AIDS just six months beforehis death — but refused medical treatment, believing he could be cured by prayer!"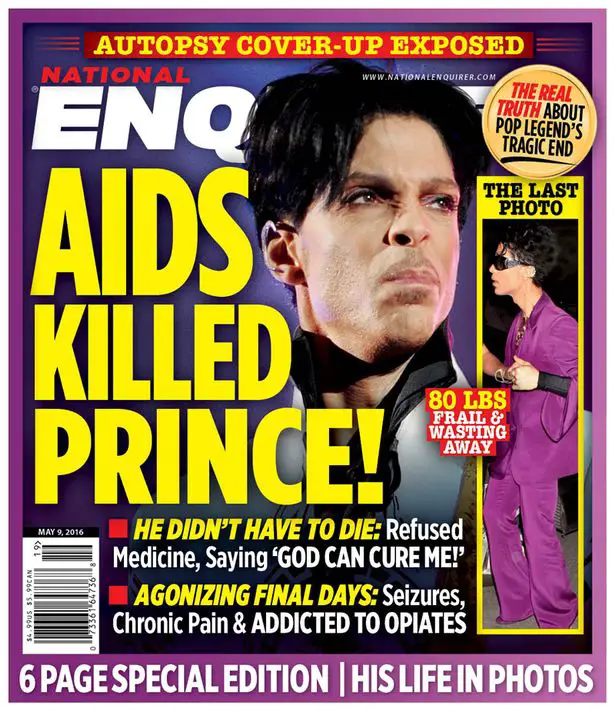 Yeah, it's The Enquirer, but they occasionally do some really good reporting.
The results of a toxicology won't be ready for another couple of weeks.