No sports, no problem. Try the Canadian Rock Band Bracket Challenge
It'll be a while before the sports world gets back to normal. While some gamblers have been reduced to betting on the weather, others have come up with other distractions.
Broadcasters Chris McKee and Dan Deeley have created this bracket to determine the best band in Canada.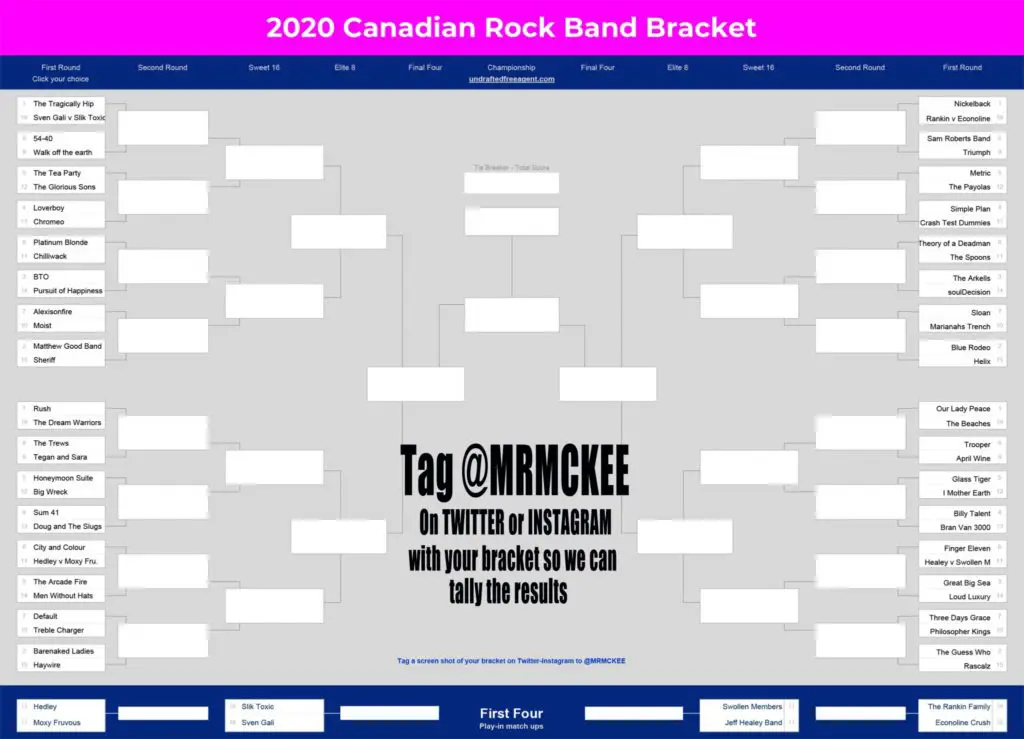 Go here to fill out your bracket from a Google Doc. Another bracket featuring solo artists is coming soon.
There's another bracket posted at 102.1 the Edge. You should get in on that action, too.