Noel Gallagher to Finally Take Driver's Test. He Plans to Fail.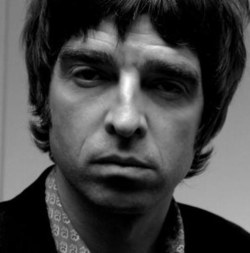 A couple of years ago, I asked Noel Gallgher if he'd ever consider being one of the Stars in a Reasonably Priced Car on Top Gear.
"They've asked me, mate, but I've said no," he replied.
"Why?"
"Because I don't have a fookin' drivers' license, do I? I don't need to fookin' drive. I've got people to do that for me!"
"But don't you think it would be fun? You're on a track. There's no one else there. You can be as irresponsible as you want to be."
That got a smile. "That, mate, is an interesting point. We'll see."
Noel still hasn't shown up on Top Gear, but he is about to take his drivers' license test at the insistence of his wife, Sara McDonald. But he plans to fail the test because he doesn't want to be saddled with driving the kids around.