Nostalgia and maturity mingle in Kasador's "Younger Days"
What does summer sound like to you? 
If it's sitting on a sun-dappled porch, with a beverage and some friends, reflecting on your life and thinking about all you've had (with a little wistful nostalgia about what's in the rearview mirror), or singing songs around a campfire as the light fades and the stars come out, Kasador's new single "Younger Days," out today, will ring especially true. 
The latest track from their new album, set for a June 2 release, "Younger Days" continues the evolution of the Kingston band's growth, with a maturity and reflective longing that comes along with age.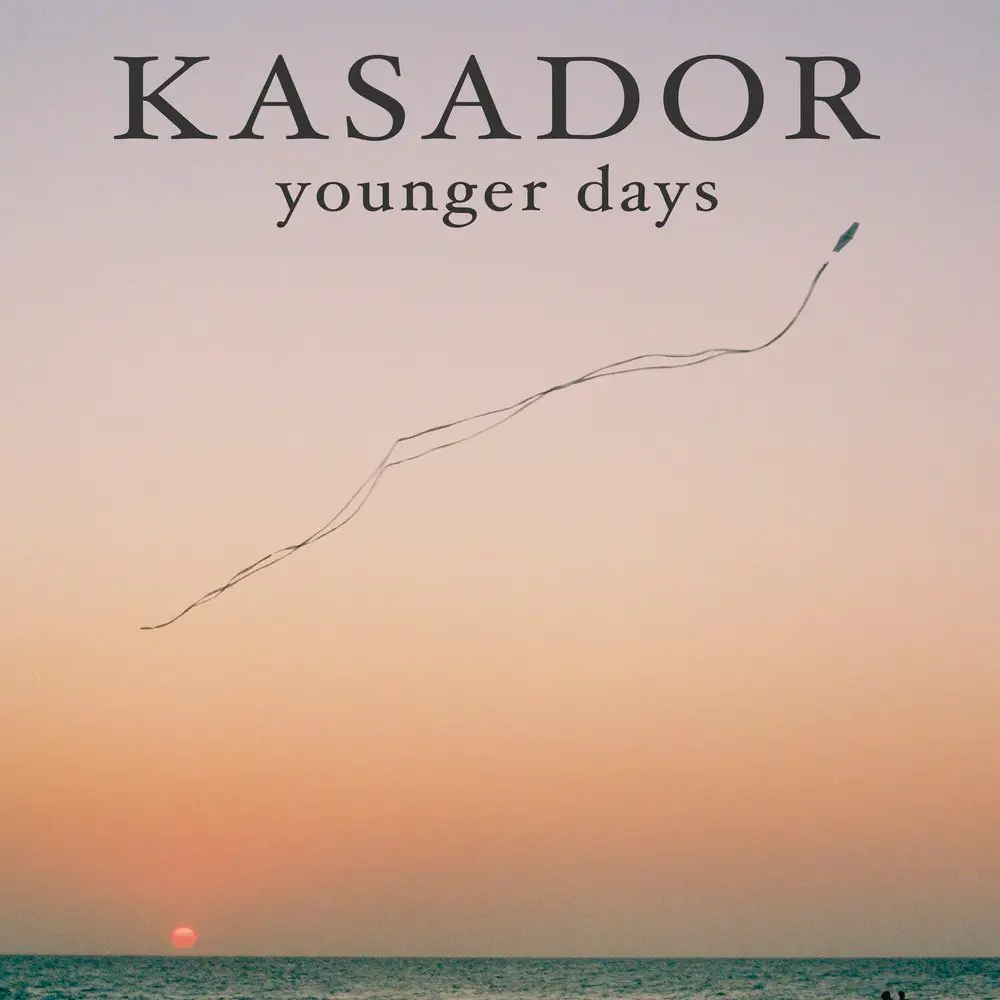 Growing up, or learning to take stock and see how far you've come, is a theme central to the new album. "It's definitely a different sentiment and tone from us as a band and musically the song leans towards folk/Americana, maybe even country," says bassist Boris Baker. "It was never a conscious choice though. If you close your eyes, you can picture yourself in the song." 
"There's a very honest storytelling aspect to the lyrics that lends itself well to this kind of instrumentation," says singer Cameron Wyatt. "I've envisioned people being able to play this song at a summer campfire and be able to connect with the sentiment in a stripped-back setting."
"Younger Days" is slower, not necessarily softer in tone but in emotion, than other Kasador releases from the new album, including the high-voltage "Lock On," the video for which has Wyatt aging before your eyes in a candy-coloured world, and the frenetic shout of living in the moment of "Youth," the first single released in January. It matches and seems a heartfelt counterpart to "Crawling," the second single released in February: both "Younger Days" and "Crawling" contemplate a relationship that has ended but is still looming large in the heart. 
Oddly enough, "Younger Days" originally was recorded with an entirely different feel. "We recorded this song two times prior to the version you're hearing and those early versions sounded a lot more punk, at times very Clash-inspired, but the chorus always had this pop-country element to it," Baker says. "It sounded like Blink-182 does country." (If you've seen Kasador play live, this feels like an inside joke.) 
Among the influences on this song, Baker lists "Ooh La La" from Faces, "Walk of Life" from Dire Straits and "I'm on Fire" by Bruce Springsteen, while Wyatt credits James Taylor and the now late great Gordon Lightfoot. "I didn't want to overthink anything. I basically came up with the intro guitar part on the spot in the studio and it felt natural so we kept the motif," he says. 
These songs and the others on the album were the survivor pool contestants in a marathon writing session that began during the pandemic; many songs written in the early days of isolation and comparative lockdown have been set aside or allowed to gather dust. Maybe they'll come back again — I've personally made a plea for "Butterflies" to come back but we'll see — maybe they're part of the band's forward progress. 
After all, they're growing up and writing their way through it all. 
"I feel that we're a lot more confident in who we are as individuals, and as a band, and that confidence manifests itself in how we're bringing songs to life," Baker says.
The word "peace" kept coming to mind on first listen to the song. When asked about that sentiment, Baker and Wyatt agreed there's something to that. "To me, this song feels like a peaceful respite from the storm that looms over the mountain. It allows a moment to reflect and accept," Wyatt says. "I don't think this is a real term but this song feels post-emotional to me in a way. When the dust settles and we look back on the emotions that were felt, I find myself always focusing on the positives. All the little things that first drew you to someone and the special connections that kept you there. The emotions that have been processed, the wounds were healed and now we're able to reflect peacefully."
Baker says it's a nostalgic song for him, one he's grown increasingly fond of during the two years "Younger Days" was written. "It makes me think of my late teens, late summer romance and that excitement about growing up and moving onto bigger things, but also the sense of sadness that accompanied that for me, just knowing that things couldn't last forever. I've had a lot of amazing friends growing up, some I'm still incredibly close with but don't get to see often. Some, we grew in separate directions for no particular reason but they're responsible for some of my favourite memories in life. Some of them passed away, which crushed me and forced me to grow up and see life differently." 
They also both point to an overarching theme in the song: Life is learning how to accept the change that happens, regardless of whether we want or expect them, and the ability to appreciate the moment as it happens is how we best learn to grow and see the beauty in the world. 
"I've spent a lot of time thinking about a quote from an American psychologist, Harry Levinson, that states 'all change is loss, and all loss must be mourned.' As we age and move through life, we deal with change all the time," Wyatt says. "When we go through those changes, we leave a certain piece of ourselves in the past. Dealing with loss is one of the hardest things to make peace with. Everyone experiences it and if I can help people mourn their losses in their own way through a connection from music, I can feel like I've done some good." 
So take some time and give "Younger Days" a listen or two. See where it takes you. See who and what it brings to mind. Allow those nostalgic hues to creep in and invite them to sit with you for a little while. But don't dwell too long in the moment or it, too, will pass. 
Upcoming Kasador shows: 
June 2 – Ottawa, ON – 27 Club
June 8 – Kitchener, ON – The Hub
June 10 – Hamilton, ON – Bridgeworks 
June 16 – Toronto, ON – The Horseshoe (NXNE)
June 24 – Kingston, ON – Skeleton Park Arts Festival