Now Even The Economist Is Writing About Digital Music Services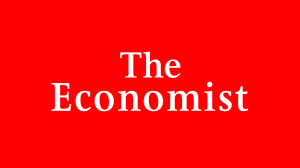 It starts like this:
GIVEN the music industry's decline over the last decade, one might expect any firm paying musicians to be championed. That has not always been the case with Spotify, a service that streams songs online. Some artists, alleging Spotify writes tiny cheques, have pulled their songs off the service. Others have directed pointed insults akin to what might be heard in a rap song. Thom Yorke (pictured) of Radiohead, a popular band, has described Spotify as "the last desperate fart of a dying corpse". Last week Spotify launched a new initiative to win over skeptical musicians. Part of that involves becoming more transparent about how much artists are paid for their work.
Spotify, which offers consumers a free version of its service with advertisements or a "premium" service with no adverts for around $10 a month, pays fractions of pennies to rightsholders each time a song is streamed. It distributes around 70% of its revenues back to rightsholders, and splits that amount according to songs' popularity. On average, for a million plays of a song, Spotify pays between $6,000 and $8,400. Since 2008, when Spotify launched, it has paid out around $1 billion in royalties, and around half of that has been in 2013 alone.