Now Google Wants to Get into the Streaming Music Business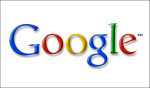 Makes sense given their thermonuclear war against Apple–and the fact that Android powers billions of mobile phones. From CNET:
When your market cap is north of $263 billion and the company's stock price is hovering around the $800 level, the prevailing question du jour becomes "well, why not?"
So it is that we learn, courtesy of the Financial Times, that Google has been talking with the major music labels about a possible streaming music service. The Times report said that "it is expected that the streaming service will offer a subscription model as well as free unlimited access to songs, supported by advertising, mirroring models adopted by Spotify and Deezer."
What with everyone seemingly talking with the labels these days, this is hardly a surprise. And as the Times correctly notes, Google has operated a music download store in the U.S. which started in 2011. It has since expanded the service to five European countries.