Now That AC/DC Is On iTunes, Who's Still Holding Out?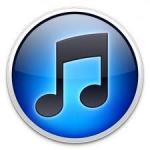 With AC/DC's appearance on iTunes yesterday, just about all the big holdouts have given in to the realities of the digital age.  The Beatles, Metallica, Led Zeppelin–they're all available for purchase now. Even Kid Rock–a former iTunes hater–has acquiesced.
But not everyone is on board.  I went searching on iTunes Canada and here's what I couldn't find.
Black Sabbath:  There's some stuff here, but it's all the non-Ozzy stuff.  Want to buy a digital copy of Paranoid?  Good luck.
Bob Seger:  Not that I really care, but why can you only purchase some compilations and not the full original studio albums?
Captain Beefheart:  Where's Trout Mask Replica?
Def Leppard:  None of the original recordings.  
Tool:  Lots of tributes and karaoke albums, but no actual music from the band.
Anything else that's missing from a classic/major artist?  Music Industry Blog has a few releated thoughts, too.