Now That Vinyl is Hot, We Should Reacquaint Ourselves with How Records are Made
The Vinyl Factory is only too glad to help re-educate people on the fine art of turning polyvinyl chloride into something that can safely store music for centuries. The full story (along with a lot of great pictures) can be found here.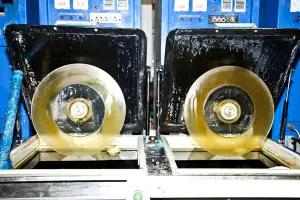 If you want a quick tutorial on vinyl's history as a music storage medium, go here.