NPR Asks: What's Your Spinal Tap Moment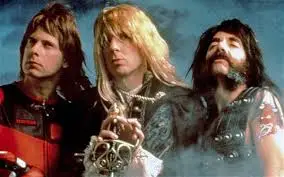 I remember seeing Billy Idol at Massey Hall in Toronto way back when. He was so drunk he was flopping around the stage like a caught fish on land. Still managed to perform. At one point he stopped the show to yell at a couple of guys down front smoking pot. He was screaming at them to stop doing drugs or get out. Comically sad.
National Public Radio (NPR) 'all songs considered' blog asks what moments have you've had a concerts that were so hilariously bad that they would qualify as a Spinal Tap moment (the mockumentary that showed us how great really bad can be)!
Feel free to share your stories in the comments.
You can read the NPR blog here.