It's Official: The Most Expensive Record Ever Sold Is…
Back in the day, trivia nerds like me eagerly awaited the publication of the annual Guinness Book of World Records. I kinda lost interest after (a) it went to the big hardbound version instead of the cool ultra-thick paperback; and (b) the Internet. Looking up biggest/smallest/most/least/etc. is just a Google search away.
Still, there's something…official about having something verified and published by Guinness. And the new 2017 edition does have something that caught my attention: the most expensive vinyl record ever sold.
When the Beatles released their white album in 1968 (it's officially called The Beatles, remember?), every copy was embossed with a seven-digit serial number with the first four–0000001, 0000002, 0000003 and 0000004–going to the members of the band. For decades, it was assumed that either John or Paul got the record with the lowest number. Somehow, though, it ended up with Ringo.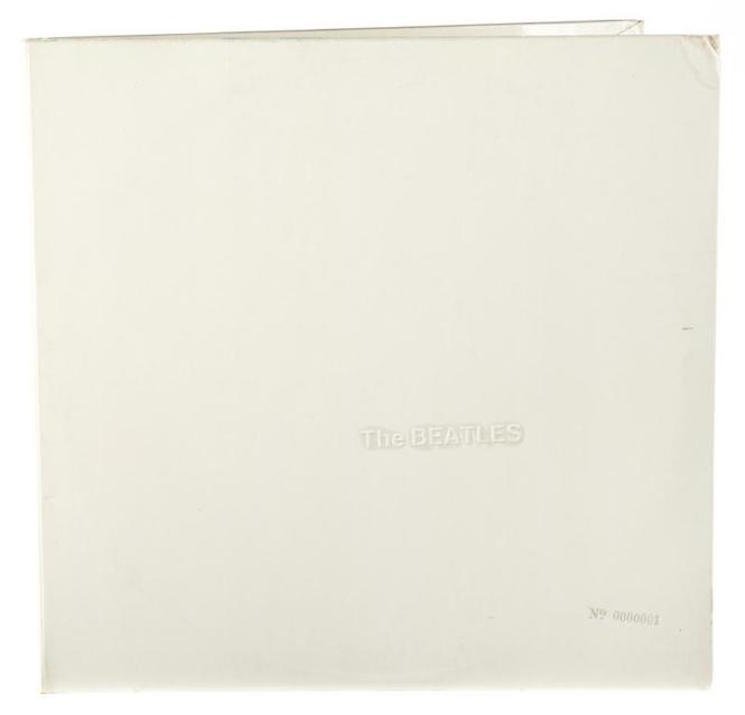 Last year, he auctioned off this uber-rare record to raise money for his Lotus Foundation charity. It found a buyer willing to pay $790,000 USD. According to Guinness, that obliterated the old record, which was the acetate record by Elvis Presley featuring his the two recordings he made for his mom for about $4. Someone named "Jack White" (yes, him) picked up "My Happiness" b/w "That's When Your Heartache Begins" for a mere $300,000.
The predicted price for white album 0000001 was $60,000. So much for that, huh?
More music-related Guinness records for 2017 can be found here.