Oh, dear. People know more about Kanye West than password security
According to a new report from HighSpeedInternet.com, people (Americans, anyway) know more about Kanye West than they do about how to secure their devices with a proper password.
The report comes with this graphic: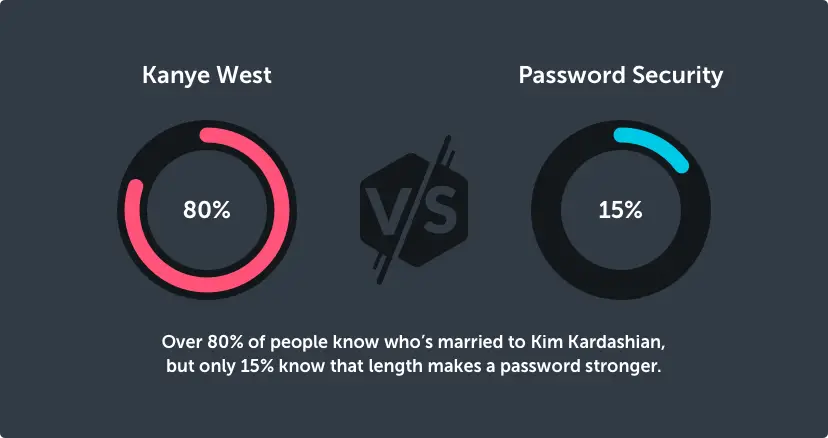 Digging deeper into the report, it becomes bleedin' obvious that pop culture is more important to people (well, Americans) than cybersecurity.
And there's more. I quote:
More people knew Taylor Swift's lucky number than knew that the most common way to get hacked is via social engineering.
3/4 of people knew who performed at the 2018 Super Bowl Halftime show, but only about 1/4 were able to correctly identify the strongest password from two options.
Only 11% of people knew who to call if their password is hacked.
Probably not good, right? Read the whole report here.