Ohio Dude Downloads 50,000,000,000th App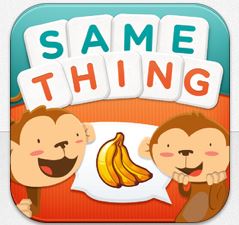 The countdown to 50 billion is over and the winner is Brandon Ashmore from Mentor, Ohio.  His download (a two-player word game called "Say the Same Thing") turned out to be the magic one.  
For being lucky, Apple gave him a $10,000 credit at the App Store.  That can buy a whole lot of music.
Meanwhile, I'm sure the publishers of the app are suddenly seeing a huge upsurge in traffic. Sadly for them, the app is free.
(Via NBC News)