On the Subject of CanCon…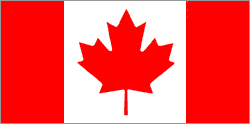 A note from Jordan at Ryerson University arrived today:
I'm working an a news feature assignment about the relevance of CanCon on the radio with consumers using online sources to discover new music more and more.
It'd be great to get any sort of statement from you about CanCon's relevance in today's music industry and how the music industry today is different from how it was when CanCon was established.
One person I spoke to said that without CanCon private radio stations wouldn't play Canadian artists, but that CanCon should be mandated to require more diverse genres and artists.
Any thoughts?
Glad you asked. Here are some things to think about:
1. It's still very important for radio to have a quota of CanCon. Because we sit next to the largest exporter of popular culture in the known universe, we have to make sure that we're not swamped by American culture. However, at 35% (40% for some stations), that CanCon level is probably too high given how much Canadian music is actually consumed by Canadians. Figures I've seen say that natural level of CanCon for radio–a level equal with the public's actual appetite for the stuff–is about 25%. But because CanCon is such a politicized thing, no one will even entertain a reduction.
2. That being said, it's ridiculous that the 35% level applies to all genres. What about classic rock or oldies stations? Canadian music wasn't as developed back in the 60s and 70s as it was today and there was a lot of BAD music being made. It's crazy that these stations are mandated to play substandard music. (Actually, what they end up doing is playing more of the same Neil Young, April Wine, Rush, Guess Who, etc. songs over and over and over again.)
3. All that being said, radio is no longer the cultural gatekeeper it used to be. WIth the unregulated Internet, people are free to seek their music from anywhere. Why should radio continue to labour until heavy quotas when the Internet has no such restrictions?
None of the above reflects on the talent and vitality of Canadian music. We punch far, far above our weight when it comes to competiting in the global markets. And we must, MUST continue with some kind of system for promoting music in our country.
But how much Canadian music should Canadians be required to listen to on the radio? What is the appropriate level of legislated music listening? That's a debate that will go on for a long, long time yet.