One of the Most Important Music Archives of All Time Is Now Online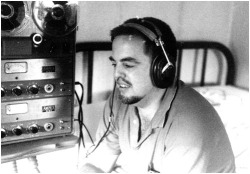 From the 1940s through to the 1990s, folklorist Alan Lomax drove thousands of miles through the US countryside recording music. Had he not done so, a lot of important American music would have gone undocumented and unheard.
Now those 17,000+ recordings have been made available through The Association for Cultural Equity. As a musical and historical resource, it's stunning.
If you're at all interested in this kind of history, give yourself time to spend a few hours in the archive. You'll be amazed at what you hear.