Ongoing History Daily: The history of the picture disc
Now that vinyl is a big deal again, you may run across something known as a "picture disc"—a 12″ LP that has a picture delicately spray-painted or laser-etched over the grooves in the vinyl.  Picture discs were all the rage for a number of years back in the early- and mid-80s.  The Talking Heads, the Stranglers, Bauhaus, Siouxsie and the Banshees—all made a few extra bucks by issuing limited-edition picture discs. 
But here's a really weird bit of trivia.  Would you care to guess who released the very first picture disc?  You won't believe it.  The year was 1934—and that's when Adolph Hitler released a series of Nazi speeches on a flat shellac disc, which featured a picture of him and a large crowd.  It was history's first picture disc.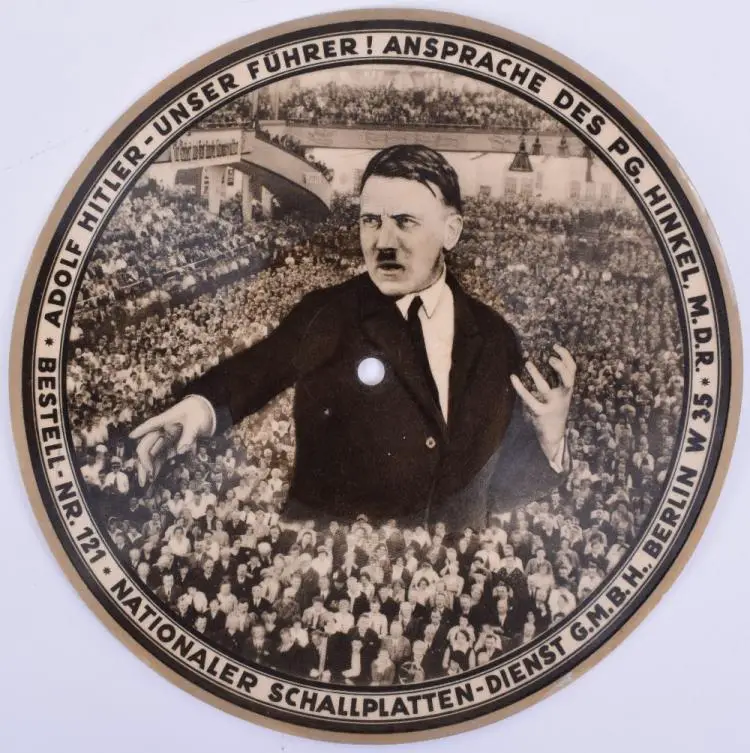 Yesterday's Ongoing History Daily post delved into the Beastie Boys.