Ongoing History Daily: Whatever Became of the "Bee Girl?"
One of the most iconic video images of the 1990s was the Bee Girl, the start of Blind Melon's "No Rain."  But here is a little-known fact:  the Bee Girl in the video is not the Bee Girl on the album cover.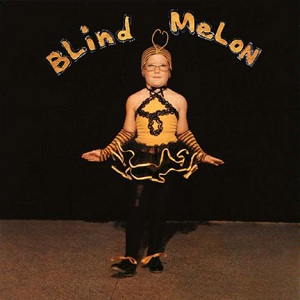 The original Bee Girl was Georgia Graham, the sister of Glen, the drummer.  About 25 years ago, she had her picture taken on her way to tap dance class at Miss Betty Lott's English School of Dance in Columbus, Mississippi.  When Christopher, one of the guitarists, was visiting Glen's parents, he saw the picture and thought would make a perfect album cover.  When it came time to make the video, Georgia was about 25 years too old for the part, so they cast a lookalike named Heather DeLoach. 
This concept was so successful that in less than five weeks, the Bee Girl album sold a million copies.  And Heather?  She's an actress who appeared in episodes of ER, Reno 911, and other shows.