Ongoing History Daily: When music industry money flowed like water
Back in the 90s, there was so much money flowing through the music and beer industry that we saw some insane promotions.
One of the craziest happened Labour Day weekend in 1995 when Molson arranged for a show in Tuktoyaktuk on the shores of the Arctic Ocean in the Northwest Territories. They convinced Metallica, Hole, Veruca Salt, and Moist to play a gig on September 3, 1995, called The Molson Ice Polar Beach Party to promote a new ice-brewed beer.
Radio stations across the continent gave away free tickets, transportation, and accommodation.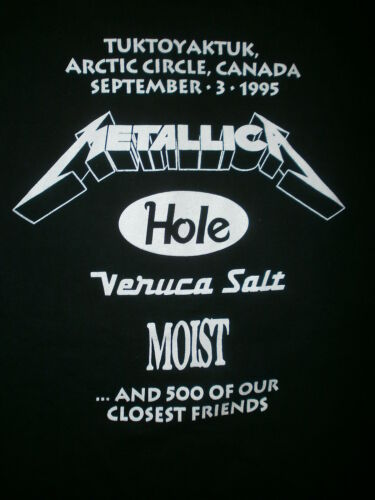 Despite all the logistical issues of staging such a festival in a town with a population of less than 900, they managed to make it happen. There's even a documentary about it called Invasion of the Beer People.
Yesterday's post was on the famous "Homerpalooza" episode on The Simpsons.