Online Event: LIVE from Alan's Vinyl Library THIS AFTERNOON (Thursday April 30 at 4pm)
UPDATE: NOTE THE CHANGE IN TIME TO 4PM!
Over the last year, I've been doing these micro speaking engagements I call salons all across the country. Basically, a bunch of like-minded people meet up and talk about musical things that interest them. All of these gigs have been fascinated by Side Door Access, a company run by singer-songwriter Dan Mangan out of Halifax.
Normally, Side Door helps touring indie artists arrange gigs between gigs in places like restaurants, breweries, backyards, living rooms, and so on. But with the touring industry on total lockdown, Dan has had to pivot to helping artists perform online while also making a little money during these anxious times.
I've done close to 50 Side Door gigs and they've all been great. Now I'm going to try a virtual event which will come directly from the room where i store all my vinyl.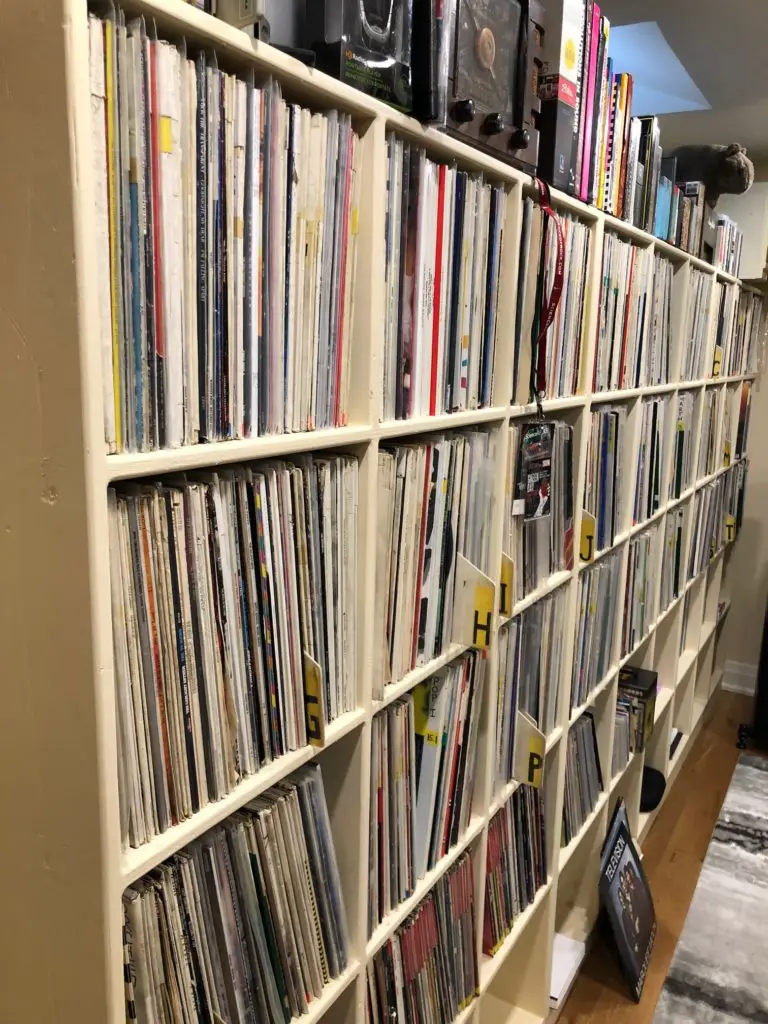 That's just part of it. There's also the CD vault, the box set section, and the memorabilia collection.
People have wondered what's on those shelves. Frankly, I'm not sure myself, so let's go spelunking. I'll be online this Thursday (April 30) at 4 pm EDT for about 40 minutes (more, if necessary) to answer questions about vinyl–and to do a little show-and-tell, too.
Tickets and sign-up information can be found here. Let's see how this experiment works, shall we?